The One Step You Shouldn't Be Skipping In Your Nightly Regimen — Especially If You Have Dry Skin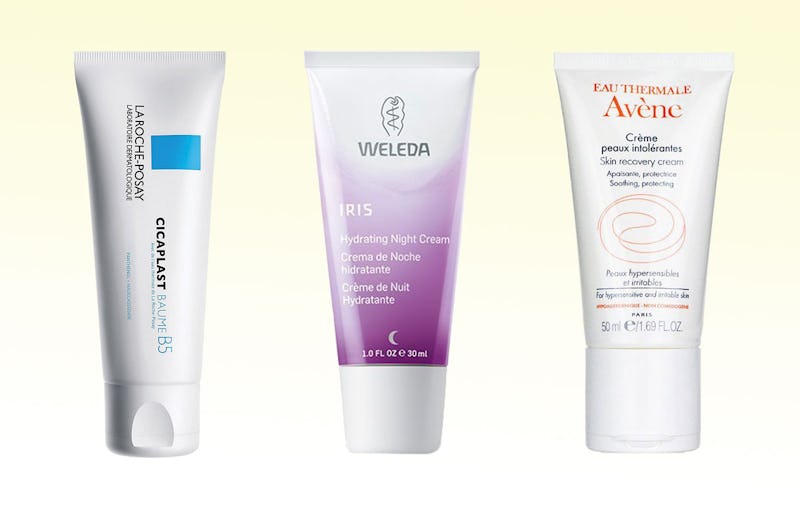 Amazon/Bustle
If you have dry skin, night creams are invaluable in terms of providing extra moisture, soothing inflammation and redness, and allowing your skin to heal and rebuild itself overnight. These days, however, picking the best night cream for dry skin may seem like a considerable task, given all the various formulas and brands on the market. In fact, you might even feel like a night cream is an unnecessary addition to your already extensive (and expensive) skincare routine.
Simply put, the key role of a night cream — especially when it comes to dry and dehydrated skin — is to replenish moisture. And it's a step you shouldn't think about skipping. When your skin lacks moisture, your body reacts with unwanted symptoms like flaking, redness, irritability, dullness, and acne. Instead of treating these symptoms directly, however (which can actually make things worse), if you have dry skin, your number one priority should always be to heal and replenish your skin's moisture barrier through added hydration. These "side effects" will then clear up on their own. Also, a good part about night creams is that you don't have to worry if they'll play nicely with your makeup or make your face look shiny throughout the day. You can choose any formula, no matter how thick, as long as it's doing its job.
Listed below are five of the best night creams out there, including options for sensitive and acne-prone skin, and ones that treat redness and flaking, too. Slather one on, get a good night's sleep, and wake up to a healthy, radiant complexion each morning.