Need A New Night Cream? These Are The Best Ones You Can Buy On Amazon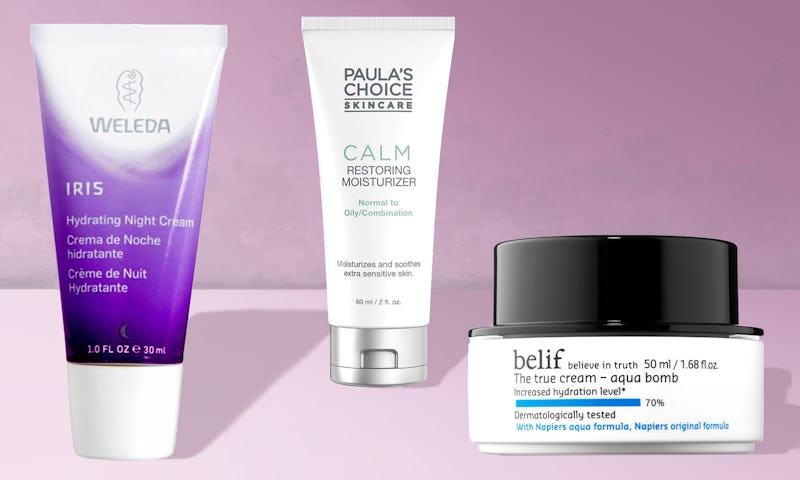 Amazon/Fotolia
Nighttime isn't just for getting a solid eight hours of sleep. While you rest at night, your skin keeps on working to repair and renew itself from the damage it encounters throughout the day (think environmental aggressors like pollution and UV rays). To help aid the process, a complete skin care routine that includes a nightly moisturizer is key. But if you need some help when it comes to finding the best night creams for your face, you've come to the right place.
There are so many options on the market now that are formulated specifically for nighttime use with all the efficacious ingredients your skin needs. Among those ingredients are skin-replenishers like hyaluronic acid, ceramides, and glycerin, which help draw and hold moisture to your skin. Antioxidants like niacinamide, grape extract, and vitamins C and E are also great additions to night cream, as they help shield your skin from environmental aggressors and reduce inflammation.
Depending on your skin type, you might want to look for other components, such as a lightweight, gel formula for oily skin, or something with soothing ingredients, like green tea extract, if you're more sensitive or prone to rosacea.
To get started, check out this roundup of six of the best night creams on the market.