The Winter Staple That'll Renew Your Love Of Skirts & Dresses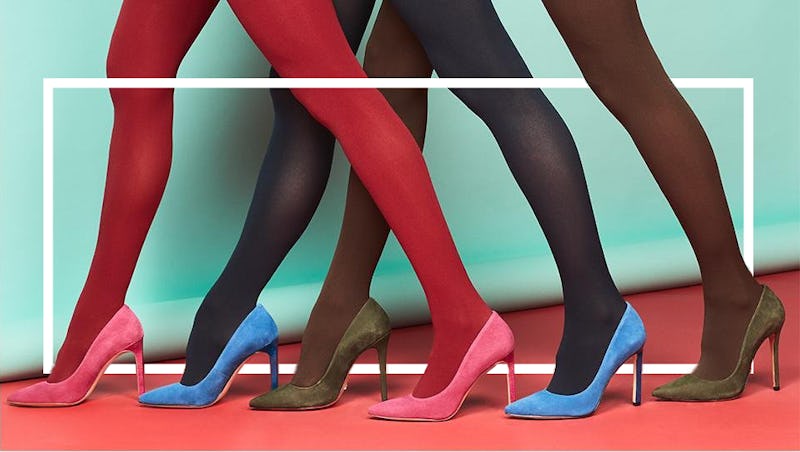 Amazon / Bustle
In a perfect world, we would be able to take a new pair of tights on a trial run before committing ourselves to a pair that just doesn't hold up — literally. Since most retailers wouldn't allow this (for obvious reasons), finding the best opaque tights remains a challenge when all you can do is evaluate new pairs through the packaging in stores.
Not only are opaque tights a transformative statement piece, they also have the power to add a dose of coziness to any outfit. So realizing a pair of what you thought were opaque black tights are actually transparent is a total drag. Another common woe of tights-wearers is finding a flexible, comfy waist that stays put without rolling down underneath your clothing, leaving you constantly tugging and shimmying throughout the day. But nothing annoys me as much a pair of tights that pills after a few wears — once that begins, all they're good for is wearing under pants.
When it comes to finding a great pair of tights, a little bit of research goes a long way. These five pairs are as opaque as it gets. And with colors like grey, brown, and navy, you may even get the urge to branch out beyond your basic black pair.