The 5 Best Orthopedic Seat Cushions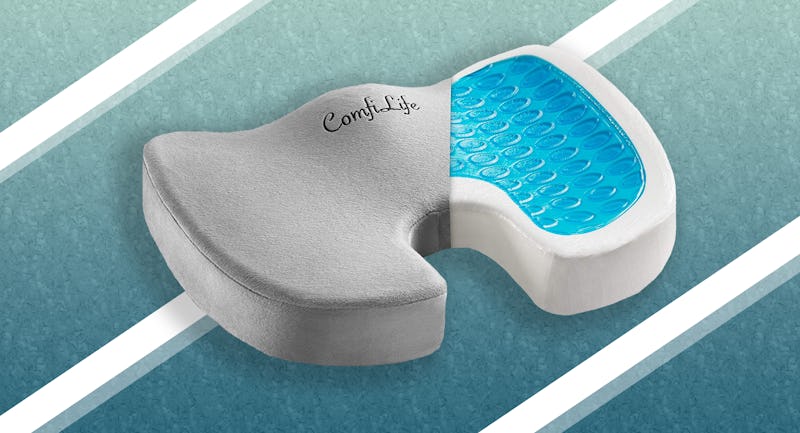 Amazon/Bustle
When you're only halfway through your work day or a few hours into a road trip and your back starts to hurt, you probably can't imagine spending one more second sitting. To instantly relieve some of your back pain, you need one of the best orthopedic seat cushions, and you need it ASAP.
However, you definitely want to choose the most comfortable cushion for your unique anatomy, and it's not always easy to figure out which option is best. Consider the source of your pain. Is it your lower back that's painful? A gel-filled cushion with some flexible padding is a great choice. Are your hips and hamstrings sore from sitting? Be sure to look for an ergonomic pillow that supports your weight equally.
You'll also want to consider your personal comfort preferences. If you tend to overheat easily, it's important to find a seat cushion with tons of ventilation to keep you cool. Or if you have a big and roomy office chair to outfit, you may want to invest in a supersized seat cushion that will (literally) have you covered.
Not sure which orthopedic seat cushion is the best fit for you? Here's a round-up of some of the most comfortable options out there.