You Can Pack Hundreds Of Items In Your Backpack With These Space-Saving Cubes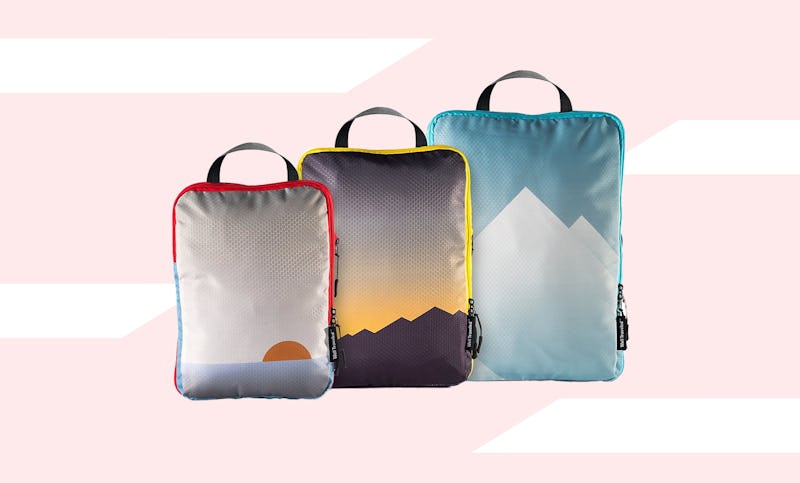 Bustle/Amazon
Whether you're backpacking through a gorgeous wilderness setting or traipsing through a new city, the best packing cubes for backpacking can really come in handy. Because, there are few experiences more frustrating than having to empty the entire contents of your bag and engage in an hour-long game of backpack Tetris just to find what you're looking for. There goes 20 minutes of your life (and your precious vacation) you'll never get back again.
But what makes a set of packing cubes specifically great for a backpacking trip? When you're spending all day walking around with your bag on your back there are certain features you'll want in a cube.
First of all, you want them to be lightweight. When you're already carrying 20 pounds of weight on your back, every extra ounce counts. Secondly, you'll want them to be durable. After all, most backpacking trips involve slightly less glamorous locals at one point or another. And whether that means you have to drag your luggage onto dirty camp floors, grungy city sidewalks, or through hostels, you'll want tough, well-built designs. Lastly, look for extra features like compressibility, waterproofing, and breathability to complement your specific packing needs.
But, you have enough researching to do for your trip. So I've made a list of the absolute best packing cubes for backpacking to help you get ready for your next adventure.