The 5 Best Pads For Heavy Flow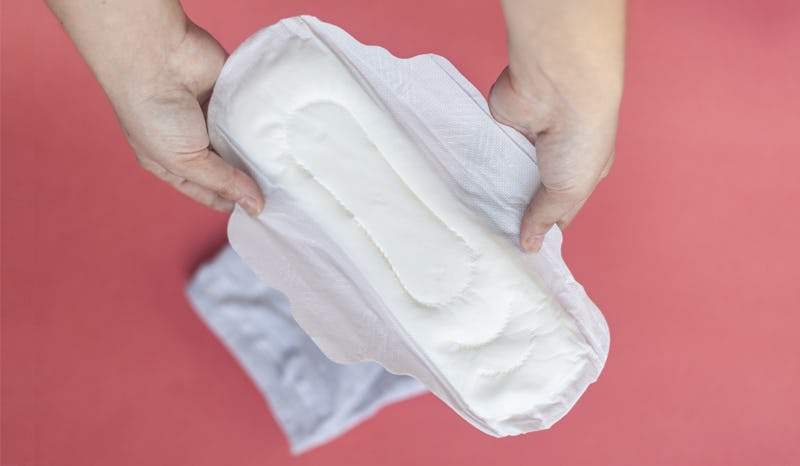 fotolia/golibtolibov
Upfront I should note, a "heavy" flow can vary from person to person. (After all, "heavy" for you is relative to your normal flow.) But, most medical professionals agree that a heavy flow can be defined as anywhere from from 60 to 80 milliliters of blood loss during your period. Since you might not know how heavy, in milliliters, your flow is, a clear indicator that your flow is on the heavier side is if you need to change your pad every two hours or more. Luckily, the best pads for a heavy flow can provide hours of protection so you have nothing to worry about during your heaviest days.
Before you shop for a new product, you'll want to consider, well, your period. While many thin menstrual pads boast the same protection as maxi pads, they can become oversaturated and uncomfortable if your period tends to be really heavy. In that case, it may be best to go with a traditional, fully-lined pad. On the other hand, if your flow tends to wax and wane throughout the day, a thinner, more flexible pad may be exactly what you need to stay protected and comfortable.
You'll also want to consider your individual lifestyle factors. If you tend to be on the go for a lot of hours at a time, you may want a non-scented pad made of organic materials that won't irritate your skin. Or if you plan on maximizing your time in bed with a Netflix marathon, you may as well go straight for a leak-proof overnight pad so you know you're covered.
Here's a round-up of some of the best maxi pads to keep you leak-free all day and night.