The 5 Best Paraben-Free Body Lotions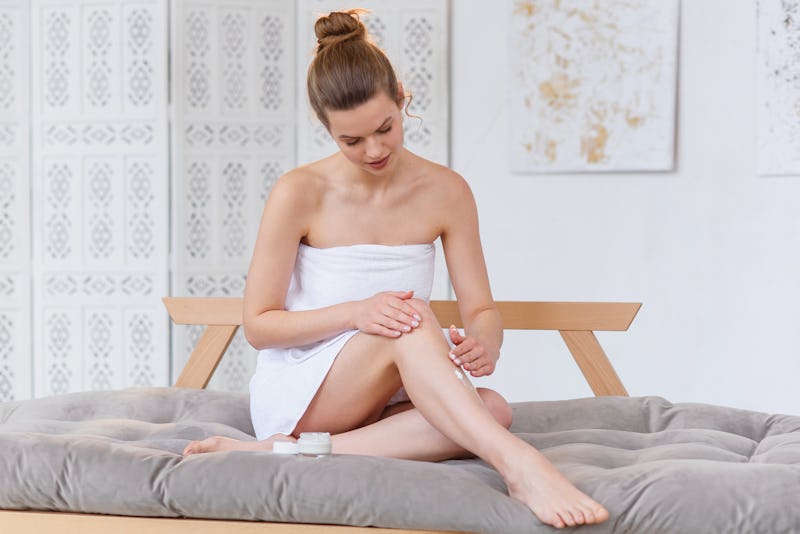 Gorynvd / Fotolia
If you're looking to make the swap to paraben-free products, the best paraben-free body lotions can still be super hydrating and leave your skin feeling amazing. Parabens are chemicals that preserve health and beauty products, and while preventing the growth of fungus, bacteria, and mold in your products is certainly a good thing, many people choose to avoid these specific preservatives which can enter the body directly through the skin because they can potentially disrupt your hormone function, causing problems including reproductive issues. (Keep in mind, however, that some say that there is not enough evidence to prove this.)
When looking for the best paraben-free body lotion, it's important to review the ingredients list for them. Look for words that end with "paraben" (which makes them much easier to spot on the label). Some of the most common parabens are: methylparaben, ethylparaben, propylparaben, butylparaben, and isobutylparaben.
Next, consider your unique skin needs when selecting your body lotion. If you need deep moisturization for your dry or flaky skin, look for ingredients like vitamin E. If you have sensitive skin, it is a good idea to select a body lotion that is fragrance-free because fragrance (even naturally derived ones) can easily irritate your skin.
To help you in your search for the best paraben-free body lotion, here are five highly-rated options for almost every skin type.