5 Workout Leggings That Come In Extended Sizes — & They're Affordable & Comfy AF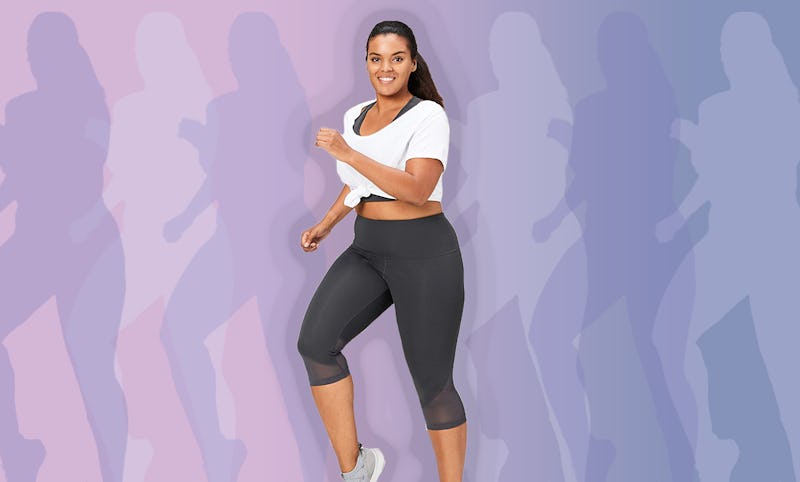 Bustle/Amazon
A great pair of workout leggings is a must, especially if you spend a lot of time at the gym. But, fact: It's not easy to find great leggings, especially in extended sizes. When it comes down to it, the best plus-size workout leggings are soft, durable, and won't wear out in the wash.
Before you buy just any leggings, it's important to consider how they're made. For one, you definitely want a bit of stretch to your workout leggings so they move with you. Plus, stretchy fabrics like elastane or spandex are often smooth to the touch and won't pill. Another great tip is to look at the seams when deciding how durable a pair of leggings will be. If your leggings feature double-stitching, there's a good chance they'll last for the long haul.
Consider, too, which types of exercise you like to do most. For example, if you tend to hit up hot yoga, a pair of sweat-wicking leggings is a must. On the other hand, if you do a lot of cardio, compression leggings might help improve your circulation as you work out.
At the end of the day, the best plus-size workout leggings will help you feel as good as you can while you're sweating it up. Here's a round-up of some of the best options out there to help you find your perfect pair.