These Easy-To-Use Popsicle Molds Take The Cake — & They're All Under $20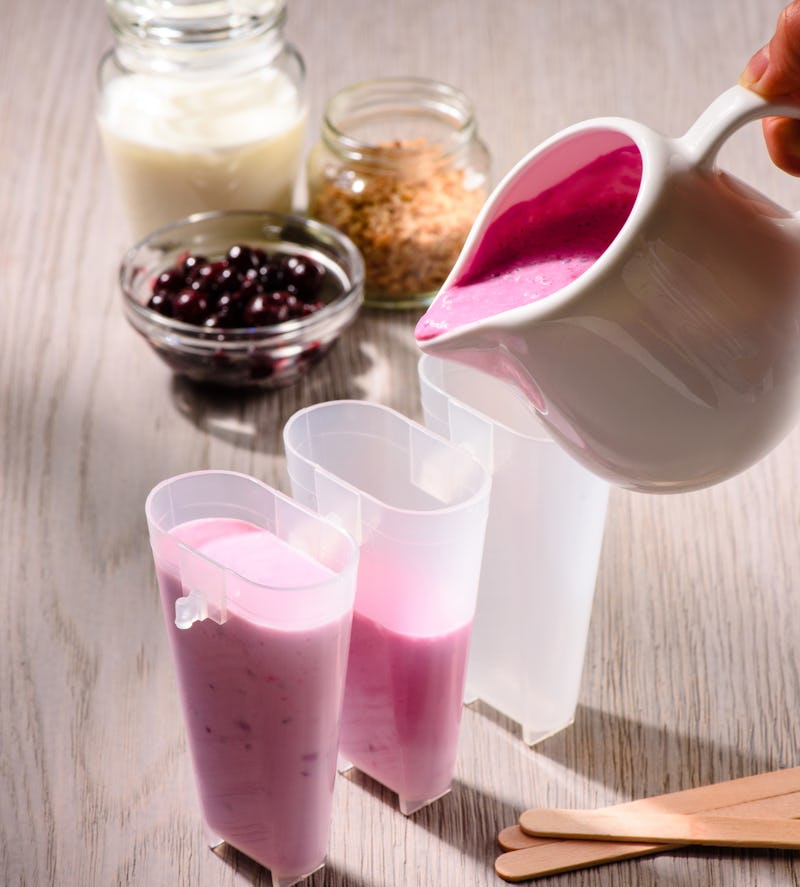 LightField Studios / Shutterstock
Whether you're making healthy freeze pops for your family, boozy pops for you and your friends, teething popsicles for your baby, or something in between, a mold is a handy gadget to have around. The best popsicle molds can make delicious treats that you can enjoy year-round easily and without much mess.
When it comes to picking a mold, one of the main considerations is the number of pops that the mold can make at a time. Is making four at a time good enough for you? Or are you looking to feed a crowd with your icy treats? Also pay attention to how much liquid you can fill into each freeze pop slot, which is usually somewhere between two and six ounces.
Another consideration? The material of the mold. Plastic is the most common and often the cheapest option. However, it tends to be less durable. Not all plastic molds are BPA-free either, if that is a concern of yours. However, all of the picks below are BPA-free.
Silicone is another option, and is less likely to break since it's more durable than plastic. It also tends to be a bit easier to get the frozen desserts out of a silicone mold since you can gently flex it to loosen the treat, but some people find them a little more difficult to fill. Silicone molds may be a bit costlier upfront, too. There are also stainless steel popsicle molds available, but they tend to be the most expensive, heavier, and tougher to clean so they're not the best choice for most households.
Some molds boast special features like a guard that catches drips. Disposable bags can be a great choice if you're bringing the pops to an event like a birthday party or tailgate, too.
From novelty molds to disposable ones, here are five great popsicle molds that are highly rated on Amazon and all are $20 or less.