One Of These Portable Water Purifiers Should Probably Be In Your Hiking Bag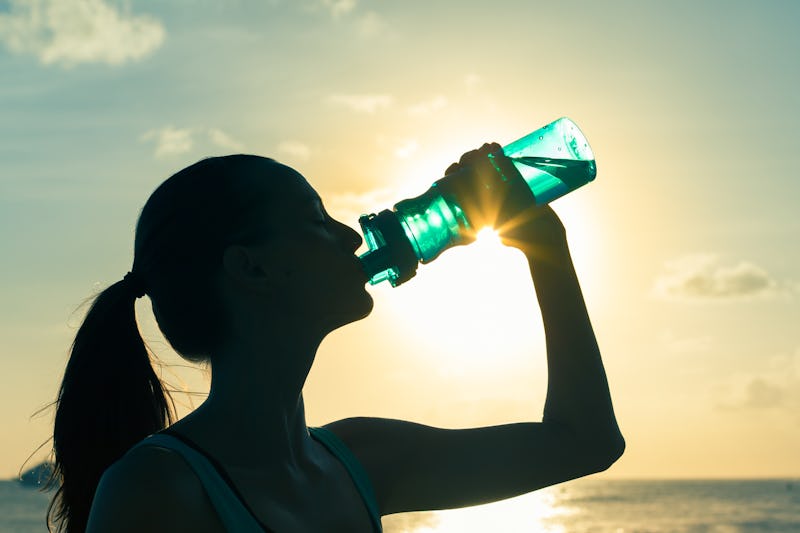 Shutterstock
Whether you are shopping for a water purifier to take hiking, to travel with, or to include in an emergency kit, the first thing you need to know is that a water purifier is not the same as a water filter. Water filters can remove sediment, chemicals, and toxins, while dedicated water purifiers can kill protozoa, bacteria, and viruses. In most cases, you'll probably want to use a combination of the two to ensure the cleanest, safest drinking water. When it comes to choosing the best portable water purifier, you'll obviously want it to be lightweight, compact, and effective, but you'll also need to factor in your budget, use-case scenarios, and how picky you are about the way your water tastes.
First, let's talk about the different types of purifiers:
Water filters that also purify are going to be the best option for most people since they remove sediment as well as kill bacteria and viruses. Typically these types of filters come as part of a water bottle or other portable drinking system, so they're easy to travel with and work quickly (many in less than a minute). But filters will eventually need to be replaced, which can be costly and inconvenient.
UV-Light Filters work quickly, purifying water in just one to two minutes. On the flip side, you can only purify small amounts of water at a time and UV lights will need to be recharged relatively frequently which means you'll need easy access to a power source.
Chemical purifiers like iodine, chlorine, and chlorine dioxide come in tablet or liquid form. They're the most affordable as well as most portable option. They're also the most time consuming; they can take anywhere from 20 minutes to four hours to purify water. Some users also dislike the taste of these chemicals, but many others say they can't taste them at all.
With that in mind, keep scrolling for a list of the best portable water purifiers you can buy on Amazon.
We only recommend products we love and that we think you will, too. We may receive a portion of sales from products purchased from this article, which was written by our Commerce team.