5 Stylish Rain Boots That Can Keep Your Feet Comfy & Dry All Day Long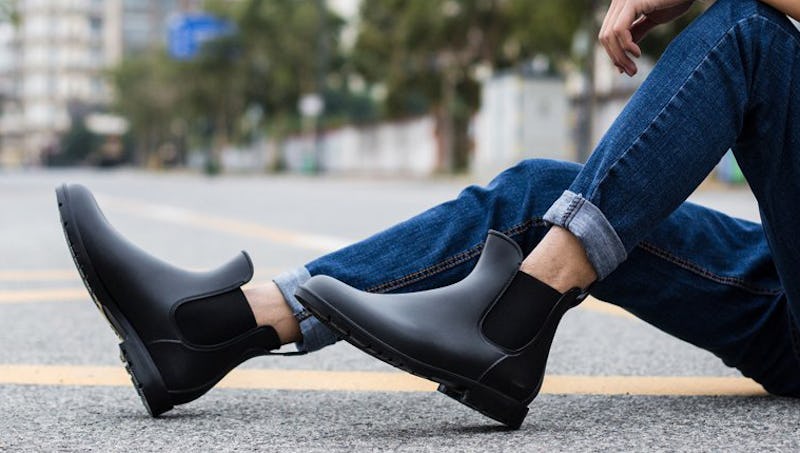 Amazon
When rainy weather and storms hit, a good pair of rain boots can save the day. But, as you probably know by now, not all rain boots are comfortable enough to walk in for long periods of time. Luckily, there are a few things the best rain boots for walking all have in common. Namely, they all have waterproof soles made out of thick rubber or with wax coatings to keep water out. Walking rain boots also have interiors that are lined and have supportive insoles for additional comfort when you're on your feet all day.
When shopping for rain boots, make sure to side step any "water-resistant" shoes in favor for full waterproofing, particularly around the bottom of your feet (versus the upper calf). After all, you won't last for a long time on your feet if water is seeping through to your socks.
Though you might not think it, the inside of your boots matters just as much as the outside when you walk a lot. Plenty of waterproof rain boots have no additional lining inside, making them tough to wear for walking and much less likely to keep your feet warm or comfortable. Look for boots lined with soft, moisture-wicking fabrics like fleece, or ones that have contoured insoles to cradle your foot while you hustle into work.
I've done the research (and read the reviews) and can say that the following boots are some of the best rain boots for walking. Keep scrolling, your feet will thank you.