These Retractable Leashes Let Your Dog Run Free — But Keep Them Safe And Secure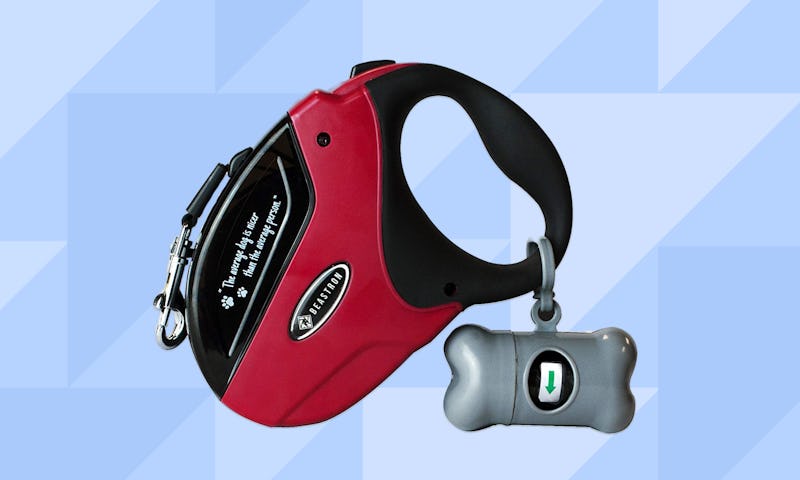 Bustle/Amazon
Unlike your standard, fixed-length leashes —which offer nothing more than a few feet of nylon — the best retractable dog leashes give your pup freedom to roam while still ensuring they can be reined in should they round the corner to an excitable puppy. That said, not all retractable leaches are created equal. Some are made with better materials and others are better suited for your particular breed, or size of dog.
As far as material goes, the best retractable leashes are made from tough, double-stitched nylon or polyester, and have extra features like reflective striping, or a built-in flashlight that allows you to walk your pup day or night. They'll feature soft handles (so that no matter how much your dog pulls, you don't get rope burn), provide enough length that your dog can explore freely, and have strong locks that retract and hold your pup in place.
To some degree, your choice will depend on the size of your dog. After all, most retractable leashes are designed with a certain weight and size capacity in mind. The best leash for a large dog will be different than the best one for a smaller puppy.
To help you out with this decision, I've put together a list of the best retractable dog leashes for every size and walking style.