5 Nourishing Shampoos That Can Help You Grow Longer, Thicker Hair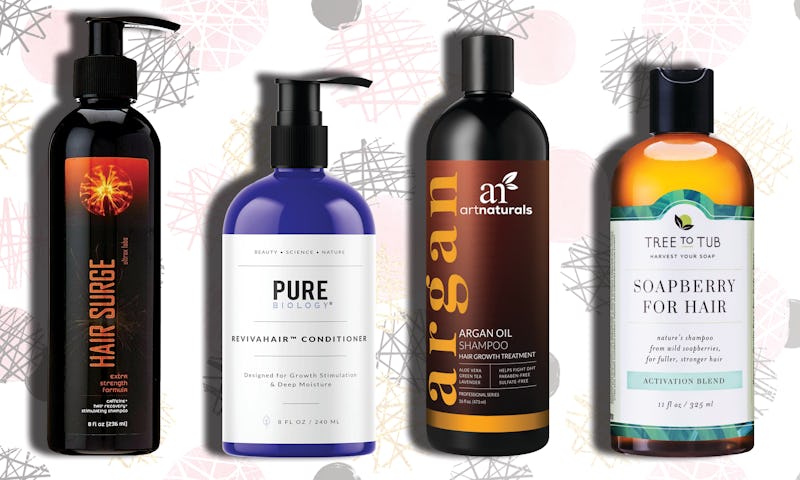 Amazon/Bustle
Whether your hair is thin or thinning, or if you're just not loving how short you went with your last cut — there are plenty of reasons why you might be lusting after growing longer, fuller hair. If that's what you're after, the easiest place to start is with one of the best shampoos for healthy hair growth. These bottles can be incredibly helpful in fighting against hair loss and supporting faster, healthier growth.
A healthy scalp is the key to healthy hair, and these shampoos work by bringing your scalp back to its healthiest state. Some work to infuse your hair follicles with keratin, while others contain caffeine, which stimulates your scalp and follicles to encourage growth.
Sometimes, all someone with thinning hair needs is a shampoo with a hydrating ingredient, like argan oil. Dry hair is weaker, so it breaks much easier, which is why you need something to nourish it. With an ingredient like argan oil, hair becomes stronger and more hydrated, which renders it less susceptible to breakage. However, be aware that you might need to test drive a few shampoos before you find the one that works best for you.
To help get you started, you'll find five of the best shampoos for healthy hair growth listed ahead.