These Soft, Luxe Sheets Are The Key To A Better Night's Sleep — & They're All Under $100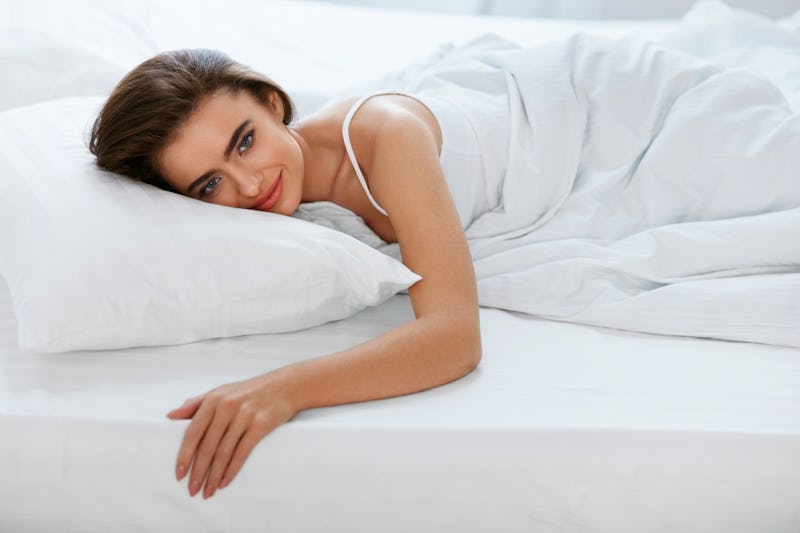 fotolia/puhhha
When it comes to comfort, there's nothing better than a buttery-soft set of sheets. The good news? You don't have to spend a fortune to land a good set. In fact, some of the best sheets under $100 are just as luxe as their most expensive counterparts.
But before you buy, the first thing you want to keep in mind is the material. In general, microfiber sheets tend to be a winner because they're super soft, hypoallergenic, and they typically cost less than equal quality cotton ones. But microfiber doesn't tend to be as durable as cotton or as warm as flannel. Also, not everyone likes the slippery satin feel of microfiber, in which case, you may want want to go for a different, yet equally soft, option like Egyptian cotton.
You'll also want to keep in mind how cold or warm you tend to run when you're sleeping. As a chronically cold person, I can't wait to hop into a bed made with cozy flannel sheets, but they're definitely not for everyone. If you tend to run warm, you may want to consider a cooling silk option, or even a specially-made microfiber set that will keep you cool and dry all night.
There are so many choices when it comes to nailing down the perfect set of sheets that won't break the bank. Here's a roundup of some of the best sheets under $100 to help you get a good night's sleep.