These Sleeping Pads Will Make Your Next Backpacking Trip Way More Comfortable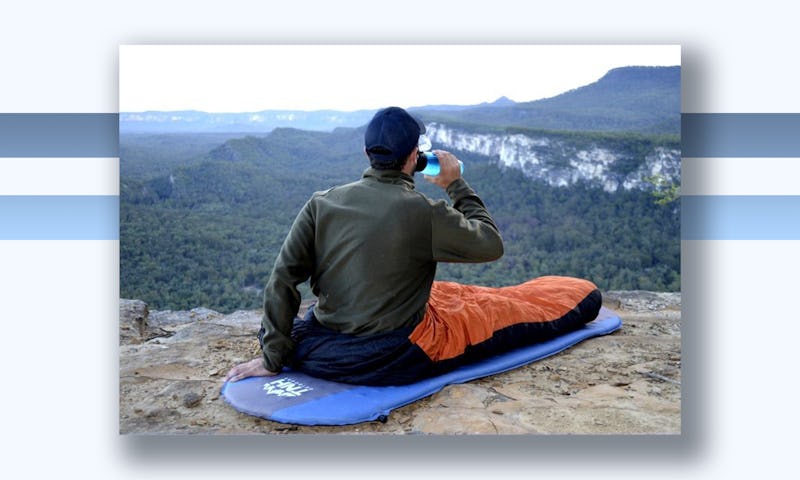 Bustle/Amazon
After a long day of backpacking through the woods, all you want to do is crawl into your tent and drift off to sleep. You've worked hard, after all. That's why you need to find one of the best sleeping pads for backpacking to rest peacefully and get ready for your next day on the trails.
But how do you choose the best sleeping pad for your backpacking trip? First and foremost, you want to look for something that's lightweight. Unlike car camping where you can basically drag a giant mattress from your vehicle to the campsite, you have to carry everything in your bag when you're backpacking. If you plan on trekking deep into the wilderness and logging many miles in a day, every ounce counts.
Secondly, you want your sleeping pad to be compact. Space is limited and you don't want something that hogs up all the room in your pack.
Beyond that, it's largely a matter of style and preference. Do you like the closed cell foam pads that you roll up and strap to your pack? Or do you prefer the inflatable kind that you can squeeze into a pocket? Will you be traveling with a partner who'll want to share the bed with you? There are tons of styles and options to choose from — take a look here at the best sleeping pads for backpacking.