5 Incredible Staplers That Are Total Lifesavers For Students & People With Lots Of Paperwork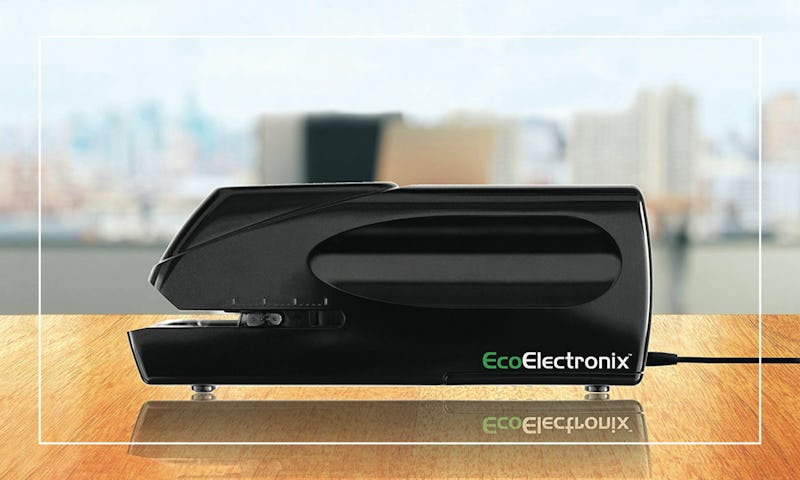 Amazon / Bustle
Paperwork is a necessary part of most people's lives, which is why the best staplers out there are a vital tool in offices, classrooms, and homes. That said, you may be surprised to know that there are several different kinds of staplers. While they essentially have the same function — attaching sheets of paper together — they can have slightly different use cases:
The standard stapler is the kind you're likely most familiar with, and it's a good option for mid-size stapling projects (think: stapling five to 10 sheets together).
If you do a lot of stapling in your daily life, an electric stapler will be less of a physical strain, because it takes the manual work out of stapling.
Similarly, if you need to staple larger stacks of paper or thick paper, you'll want to consider a heavy-duty stapler, which can staple upwards of 100 sheets.
On the other hand, the smallest stapling jobs are easily handled by a space-saving mini stapler or staple-free stapler (that's right — a stapler that doesn't use staples at all).
Some staplers come with a starter set of staples, but some require you to buy them separately, so make sure to read the fine print and add a box of staples to your order if needed. You should also note which staple size works with a given stapler. Most of the staplers on this list are compatible with standard size (1/4-inch) staples, but there are options that require more uncommon sizes — and those staples can be more of a pain to purchase when you run out.
From tiny staplers to larger models, here are the best staplers you can snag on Amazon.