These Brilliant Sulfate-Free Shampoos Are Strong Enough To Get Your Oily Hair Clean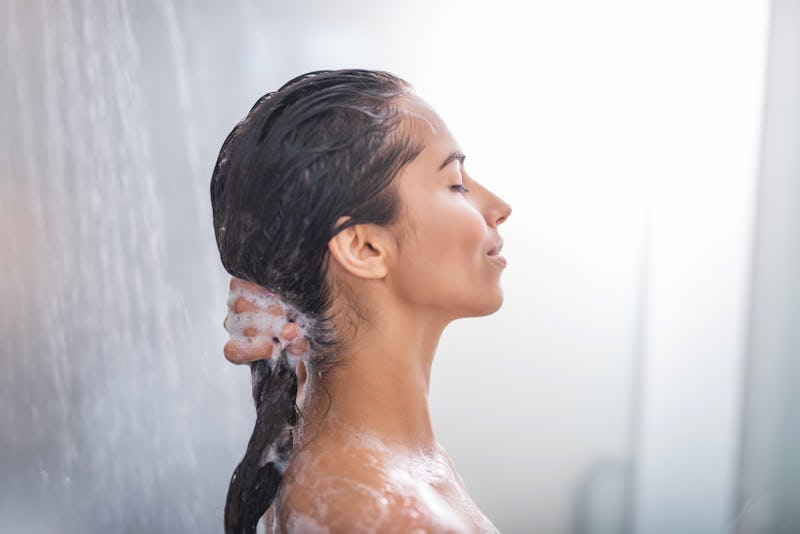 Yakobchuk Olena / Fotolia
To get your hair degreased without the drawbacks of sulfates, you'll want one of the best sulfate-free shampoos for oily hair. Sulfates are a group of cleansing agents that create a rich, foamy lather in products like shampoo which help to get rid of dirt, oil, and product buildup from your hair. However, for reasons from irritation to color treatment, some people would rather avoid them.
While those with oily hair are more likely to tolerate sulfates well and many sulfate-free shampoos are marketed at those with dry or color-treated hair, there are still a lot of benefits sulfate-free formulations can offer those with oily strands, especially when they're still powerful enough cleaners to remove excess oil. Some find that sulfates are too harsh, remove too much of the natural oils, and cause even naturally oily hair to become dry and brittle. They can also strip out the color from dyed hair, react poorly with keratin treatments, and cause skin (including scalp) and eye sensitivities like itchiness and redness. Some people with oily hair and scalps even find that once they've stopped using stripping detergents like sulfates, their scalps naturally produce less oil. However, it's worth noting there's no direct scientific evidence that they cause cancer as sometimes the rumors suggest.
Another option to consider is a cleansing conditioner or no-poo. While some people find it takes a little time to train their hair to them, it's an especially great choice for those with dry hair but oily scalps because it's such a non-stripping, nourishing option. When using sulfate-free shampoos and cleansing conditioners, know that most will not lather as well as their counterparts with sulfates, and it often takes longer to fully rinse the product out.
Whatever your reason for using a sulfate-free shampoo, these five top-rated options are strong enough to clean even very oily hair.