5 Top-Notch Tinted Moisturizers That Won't Glide Off — Or Exacerbate — Oily Skin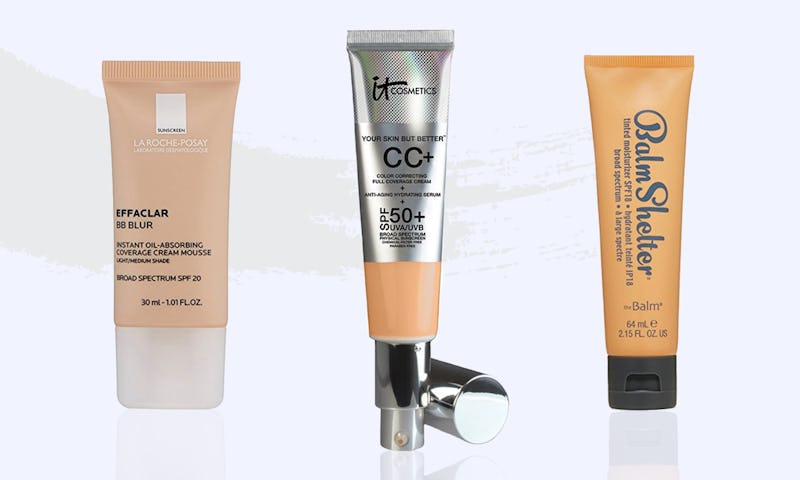 Amazon/Bustle
If you have an oily complexion, you know how rough it can be to find makeup that works for your skin. Most foundations are too heavy and thick, and contain pore-clogging ingredients that can cause breakouts. If you're still looking to achieve a full face of coverage, but are interested in a more skin-friendly formula, you should probably invest in one of the best tinted moisturizers for oily skin.
Tinted moisturizers should behave very similarly to your regular moisturizers. You should look for lightweight formulas that are oil-free and non-comedogenic in order to keep your pores from clogging up. It's also not a bad idea to look for formulas that are mattifying, which can help blunt excess oil production before it even starts.
Another one of the most important things to look for is an SPF. While people tend to believe that sun exposure can help clear up their acne and halt oil production, this is actually a total myth. In fact, drying your skin out with the sun will only lead to further oil production in the future, which is exactly what you're trying to avoid.
Whether you're looking for an option that's also suitable for sensitive skin or a formula with a whopping SPF of 50, you'll find it in this list of the best tinted face creams for oily skin, below.