These Are The Best Toners For Every Skin Type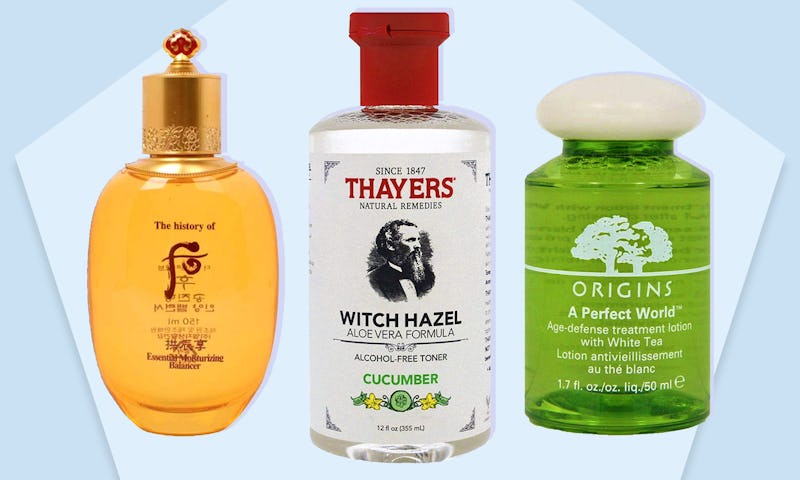 Amazon/Bustle
When you hear the word toner, you might think of the alcohol-based astringents you used in the past to try and clear up stubborn teenage acne, but these days, more and more formulas are made to address myriad skin concerns while also hydrating and prepping your face for the rest of your routine. Below, you'll find five of the best toners on the market — from formulas made to address enlarged pores and acne to redness and inflammation, there's an option for every skin type.
As I mentioned, the toners from our most awkward years might make us think of stinging, redness, and dryness, which are all-too-common side effects of products that contain too much alcohol. I was lucky enough to bypass that phase, as my mother — weary of unpronounceable ingredients — purchased an Origins white tea treatment lotion as my first toner, which I've included in this list because, years later, it's still my dry skin go-to.
All of the options below are gentle, because no matter what your main concern is, you definitely don't want to expose your skin to potential irritants that could worsen redness, acne, inflammation, or whatever else you're dealing with. So scroll down and find out which toner is right for you.