5 Travel-Friendly Hair Dryers To Pack On Your Next Trip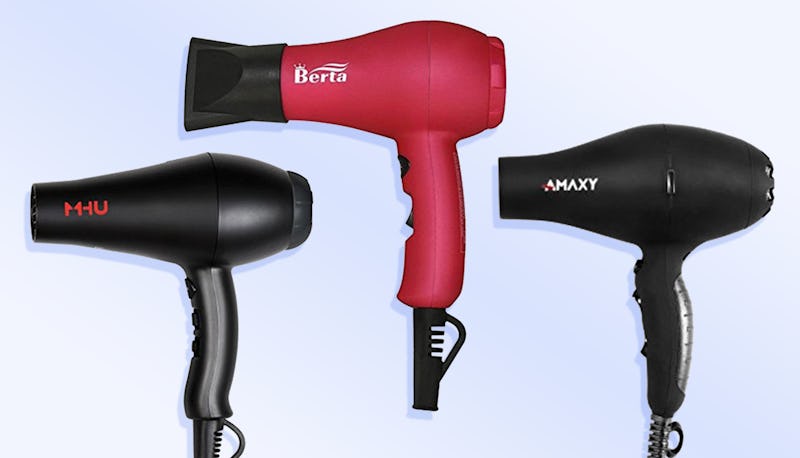 Amazon/Bustle
It's a common mistake to leave your blow dryer at home when you go on vacation, expecting the one the hotel provides to be sufficient. Usually, however, it's not — and that can actually be pretty aggravating. This is why owning one of the best travel hair dryers is necessary: Keeping a small, lightweight blow dryer in your carry-on can prevent that pesky problem from occurring once and for all.
Many of you are probably thinking that, when you're on vacation, not having the right blow dryer is the last thing to be worried about. But the cruel reality is, not everyone has the luxury of being able to air dry their hair and walk out the door feeling confident. As anyone with curls who's walked a mile away from home will tell you, different climates can wreak havoc on your hair, and that can actually put a damper on your experience.
Luckily, there's now a whole market for travel-friendly hair tools — and they're pretty affordable, too. When it comes to blow dryers, you'll be getting so much more than something that's just lightweight and easy-to-pack. Many of them are incredibly powerful and run whisper quiet, and some even have features like a cool shot button (to lock in styles) or come with multiple diffuser attachments.
Check out the five highly-rated travel blow dryers, below, so you can always have good hair — anywhere, anytime.