These $29 Slip-On Shoes Are The Comfiest Travel Shoe — Plus 4 Other Options Jet-Setters Swear By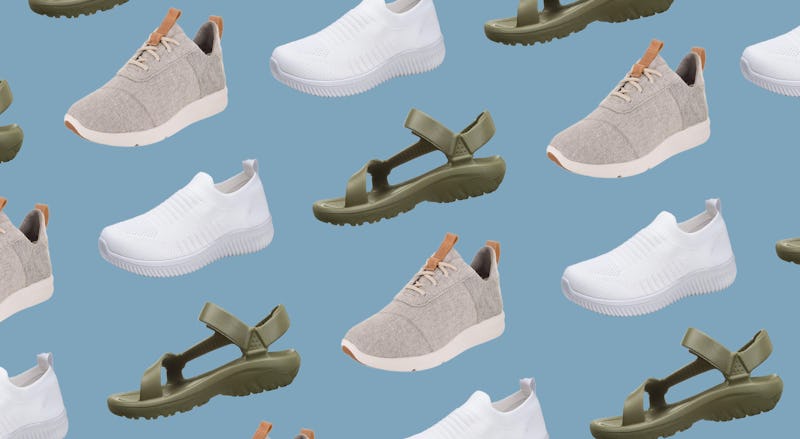 Bustle/Amazon
Got big travel plans? No matter which location you jet off to next, you can't hop on a train, plane, or automobile without the best travel shoes for women.
Trust me on this one: Your old sneakers or flip-flops aren't going to cut it when you're on your feet all day. A shoe with a sturdy, yet flexible sole is the key to all-day comfort when you're on the move. It's even better if the sole is contoured to cradle your foot and offer extra support. And, if you're looking for a flat sandal or sneaker, be sure to double check to make sure it's a lightweight shoe that won't weigh you or your luggage down.
You'll also want to consider the terrain and climate of your location. Any pair of travel shoes you go with should protect your feet from the elements, but you definitely don't want to overheat. If you're headed to a warmer climate, consider foam-based waterproof sandals or ventilated slip-ons that won't rub your skin raw in the heat. If you're headed somewhere cooler, it may be best to go with a shoe with more coverage that has anti-microbial properties to keep your feet fresh.
Sandals or flats? Sneakers or slip-ons? No matter which way you go, the best travel shoes for women will keep your feet cool and comfy wherever you are in the world.