These Tripods Are The Secret To Highly Instagrammable Travel Photos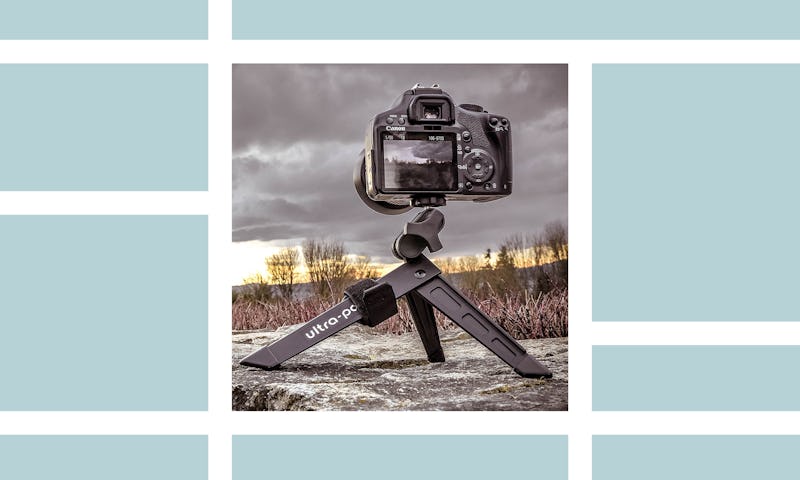 Bustle/Amazon
Whether you're trekking into the wilderness or heading out on a tropical vacation, the fate of your vacation photos rests upon whether you have the right tools with you. That's precisely why the best travel tripods are the key to getting clear, stable images that aren't constantly missing the one person in your group who agrees to take the photo.
Traveling with photo gear can be tricky business though — cameras and lenses are bulky to begin with and if you add a tripod to the mix, your bag gets even heavier. That said, even professional photographers agree the key to a professional-quality photo when you travel is a tripod.
What sets a tripod apart as great for traveling? While the sturdiest, most stable options tend to be bigger and heavier, you'll want to look for a lightweight version that's high-quality enough that it can stand up to the outdoors. In addition, keep in mind that the best tripods for traveling will also fold up the smallest, and take up the least amount of space your bag.
Fortunately, there are plenty of options that produce phenomenal images without making you feel like you have a ton of bricks in your backpack. Here is a list of the best travel tripods, from full-sized options to smaller smartphone camera stands and accessories.