These Multipurpose Wallets Keep All Your Documents Safe, So You Have One Less Travel Concern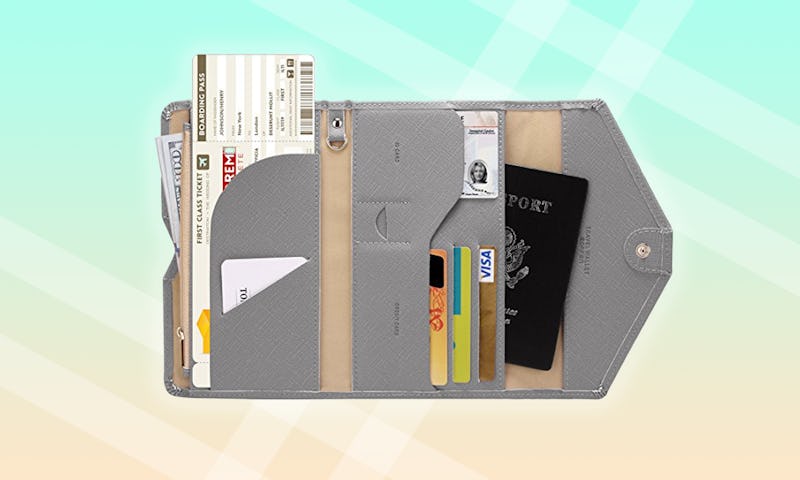 Bustle/Amazon
Keeping track of your cash while you're on the move can be tricky, especially when you're bouncing from city to city or country to country. Luckily, the best travel wallets can help keep important possessions organized so you can focus on exploring.
The key is to choose a wallet that works with both your adventure and you as a traveler. For example: some travelers can't relax until they know they have everything they need tucked around their neck and out of sight. Other travelers can't stand the idea of unzipping a wallet every time they want to use it, especially if they're pulling it out constantly while they're shopping in a bustling city. And some don't want the responsibility of carrying their entire financial lives on them, so they opt for a simpler, sleeker option for only the essentials. So think about what type of traveler you are? The answer to that question should influence which wallet is right for you.
Once you decide, you just have to consider your trip. After all, the best travel wallet for a Moroccan marketplace may not cut it for climbing Kilimanjaro. To make your search easier, here's a list of the best travel wallets perfect for any traveler and any adventure.