These Surprisingly Unique Water Bottles Can Help You Stay Hydrated On The Go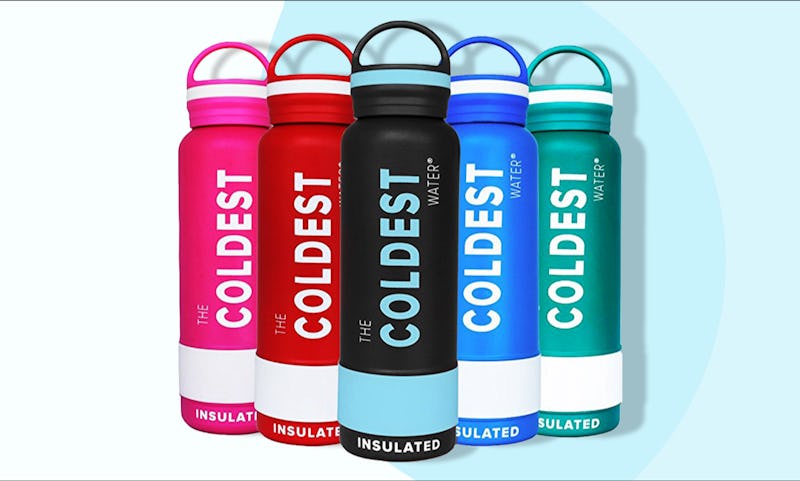 Bustle / AMaozn
Water is one of the best things for you. In fact, it's typically suggested to drink at least eight glasses per day (which is a half-gallon, by the way!) And whether you're chugging water during and after a good workout or casually sipping it throughout the day, stuffing a reusable water bottle in your purse or packing one in a suitcase to bring along on your latest adventure, you need one of the best travel water bottles so that wherever you are, you can stay hydrated.
Remember the days of carrying multiple plastic water bottles in your backpack? Of buying those huge containers just to get you through the day, only for your water to be lukewarm by lunchtime? Or chugging your plastic bottle in the airport security line, wishing you brought a refillable container? No more.
As a society we've gotten smarter — we've swapped plastic for BPA-free and recyclable for reusable — so whether you're looking for a travel water bottle that will stay cold the longest, take up the least amount of space in your bag, or comes with fancy add-in components like a water bottle with a filter or tea infuser, here is a list of the seven best travel water bottles so that you'll never be thirsty, regardless of where your wanderlust takes you.