These Trunk Organizers Are Must-Haves For Anyone With A Messy Car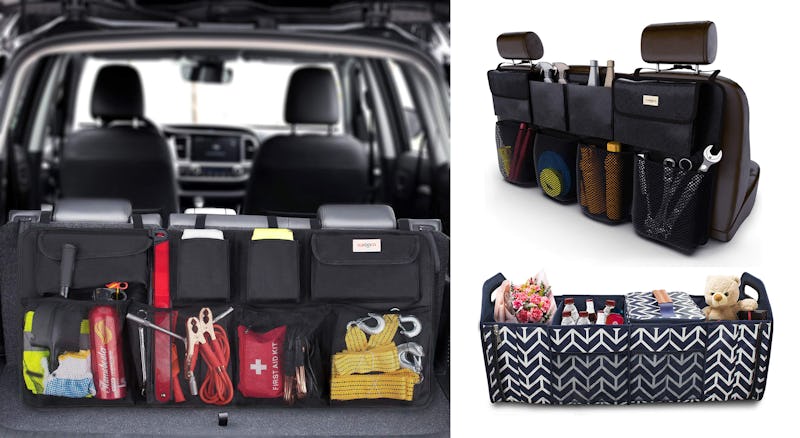 Amazon
The sound of stuff sliding around a trunk is enough to drive anyone mad. Clinks, clanks, and, if you're unlucky, shattered bottles make it tough to concentrate and can cause chaos in your car. Luckily, the best trunk organizers fit easily in most standard-size cars and have plenty of pockets, sections, and dividers to organize and keep your gear safe.
But what makes a stellar organizer stand out above the rest? The key is in the materials. Any trunk organizer you get has to be constructed from a durable material that holds up to wear and tear, like nylon. Even better if it's also waterproof or water-resistant, in case you do have an accidental spill.
Another thing you want to consider is the storage space itself. If you tend to lug around everything from groceries to sports gear, you'll want a trunk organizer with large, open pockets to hold anything. But if you bring along a lot of smaller, more fragile items like glass bottles or food containers, consider an organizer with plenty of smaller pockets to keep your stuff safe.
Scroll on for the most functional and affordable trunk organizers out there to help you get started.