These Water Bottles Will Keep Your Drinks Hot Or Cold All Day — & Most Are Under $20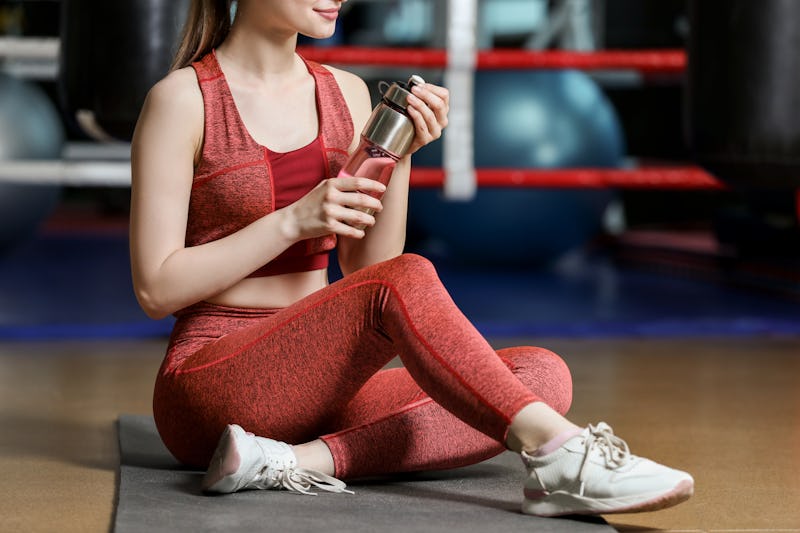 Pixel-Shot / Shutterstock
A vacuum-insulated water bottle has a simple purpose: It helps to preserve the original temperature of your drink, meaning it keeps your hot drinks hot (usually for around 12 hours) and your cold drinks cold (usually for around 24 hours). But the way these bottles work is a little more complicated, and it actually comes down to physics. The gist is that most vacuum-insulated water bottles feature a double or triple wall that helps to prevent heat transfer. When it comes to picking out the best vacuum-insulated water bottles, most are made of stainless steel, and they all help to maintain your ideal drink temp. However, what differentiates the bottle options is usually the size, lid, and design:
Size: The size of a vacuum-insulated water bottle usually ranges from 9 to 64 ounces. Are you cool with sacrificing a couple of ounces in order to get a more slim bottle (read: one that can easily fit in a cup holder or bag), or do you want one that holds as much liquid as possible?
Lid: A straw lid tends to be less messy (and a great pick for cold drinks), while a wide-mouth bottle is similar to drinking out of a regular cup at home. A lid that flips or clips open is a convenient choice for beverages, too.
Design: Some water bottles come in a ton of different colors and patterns, while others tend to be more simple, coming in just a few solid-color options. Pick one that catches your eye.
Here are five highly rated options to help you find the perfect vacuum-insulated water bottle so your drinks will stay hot or cold all day long.