The 5 Best Water Bottles With A Straw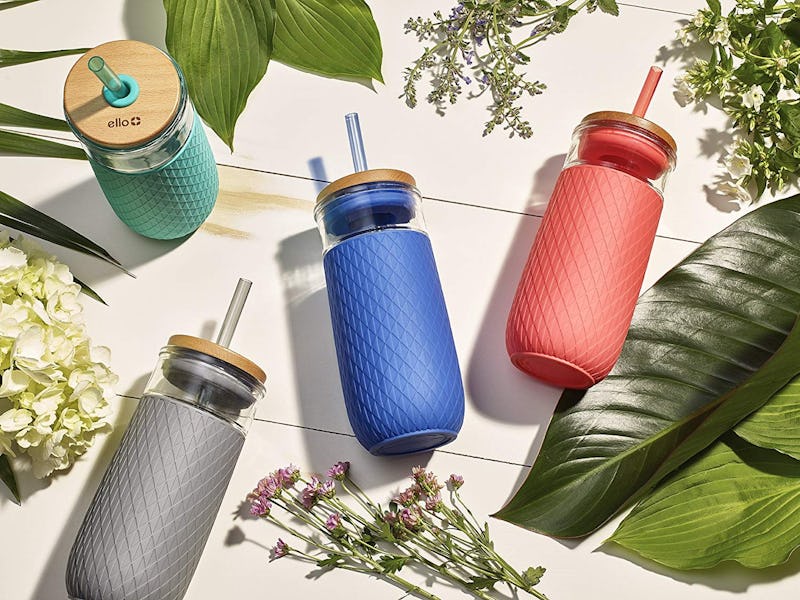 Amazon
Let's face it: A good water bottle is pretty much essential. But sipping on the go without spilling can get a little messy. Luckily, the best water bottles with a straw will keep you dry and your beverage cool all day long.
There are a ton of water bottles out there to choose from, but when looking for one with a straw, it's important to keep accessibility in mind. For example, if you need quick access to your water while you're working out, you may want to consider an uncovered or pop-up straw so you can steal a quick sip. But if you know you'll be hauling your water bottle onto germ-crowded spaces like subways and elevators, it may be best to invest in a sealed straw lid to keep it clean.
You may also want to consider your water intake goals. If you're always striving to drink more water throughout the day, a larger, stainless steel water bottle may be your best bet. In fact, you may even want to invest in a smart water bottle that tracks your intake, or a fruit-infuser that makes you want to keep sipping. But if you're looking for a smaller option that you can easily refill throughout the day, there are great small bottles to choose from, too.
Here's a round-up of some of the best water bottles with a straw out there to help keep you hydrated all day long.