5 Winter Running Shoes With The Best Traction For Slippery, Icy Roads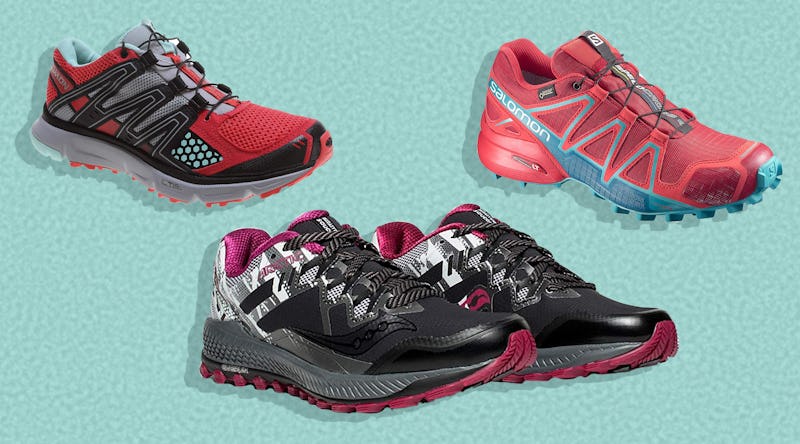 Amazon/Bustle
As the temperature drops, you may feel like you have to forgo your favorite trail hike or cross-country run until the weather clears. That's when the best winter running shoes come into play. But, what makes a solid pair of winter running shoes? You should consider a few things before you buy.
When shopping for running shoes for winter, it all comes down to the traction. Cold-weather running shoes differ from regular sneakers because they have thicker outsoles and deeper divots to prevent you from sliding on snow and ice. When you're picking out your shoes, be on the lookout for a water-resistant outsole with cleat-like traction.
You'll want to consider the inside of your shoes, too. While both cold-weather and all-weather running shoes usually feature breathable mesh on top, sneakers made specifically to tackle treacherous winter weather tend to also have extra padding inside to keep you warm. Some winter sneakers even feature faux fur lining to keep your feet extra toasty.
There are so many options when it comes to winter running gear that it's not always easy to pick out the very best items. Here's a roundup of some of the best winter running shoes on the market to help you find your perfect pair.