These Are The Best, Biggest Butt Plugs You Can Buy On Amazon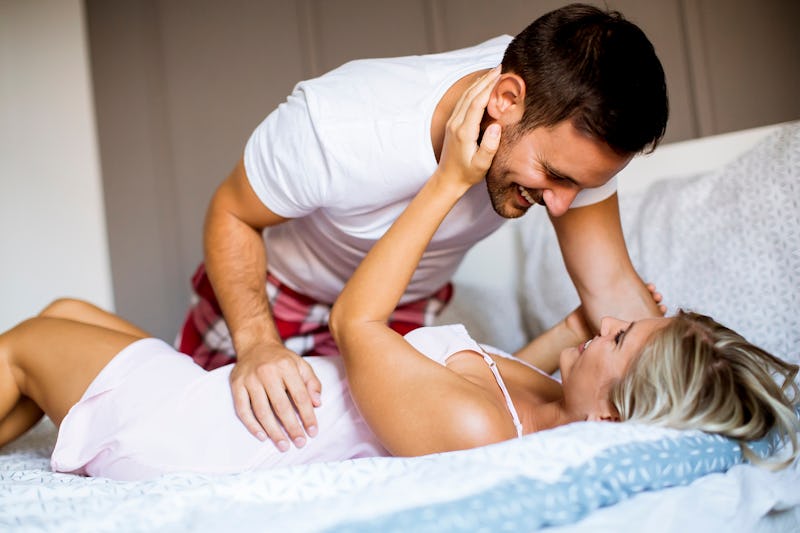 Shutterstock
For those more experienced with anal penetration, an average-sized butt plug may not seem like enough. While it's recommended that beginners start small — with a finger or a plug the size of one — more advanced users may be ready for something a bit larger. Ahead, a guide to the best, biggest butt plugs you can buy — all of which are available on Amazon.
But before you scroll on to the shopping portion of this post, it's important to remember that these toys are 100% not suitable for beginners (less-experienced users should check out this list of the best butt plugs for beginners). The anus and the vagina act extremely differently, in that the anus doesn't lubricate itself, and the anal tissue is much more sensitive (making it more prone to injuries, infections, or tears). With a vagina, all you need is some good lube, and it can accommodate most-sized toys and penis — to a point, that is. The anus needs a little more practice, which is where anal training, or anal stretching, comes in. If you try to force something in too large before it's been properly stretched, you can cause serious damage, including tears that can lead to infection.
If you're an experienced butt plug player, though, then you already know the rules — go slow and use a lot of lube. And with that in mind, scroll on for the biggest butt plugs I could find.