The Most Common Reason People Broke Up With "The One That Got Away"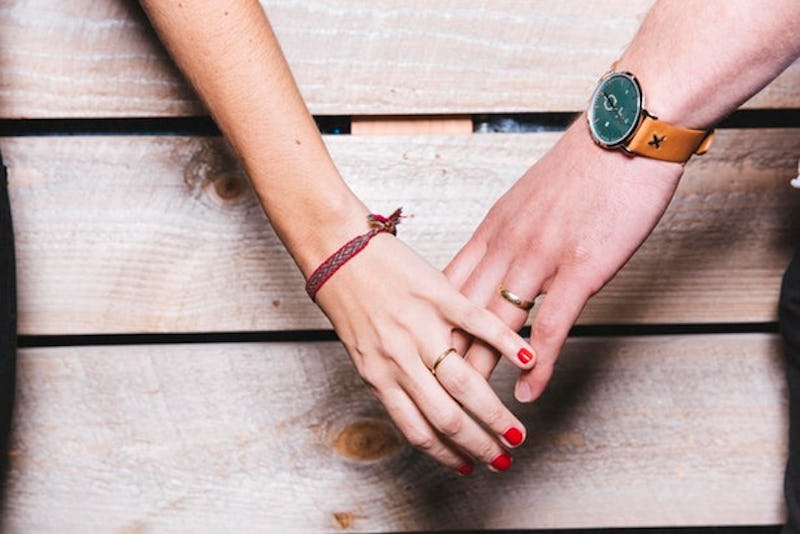 BDG Media, Inc.
There are a few romantic myths that can loom large in our consciousness — and one of them is definitely "the one that got away". This person who you were perfect for but, as fate would have it, it all just went wrong some how. But how many of us really think we have a one that got away — and how does it affect our current relationships? Well, the answer might surprise you.
A new survey of nearly 1,000 adults from Superdrug Online Doctor, the online doctor, has found that a whopping 70 percent of people think about the one who got away. Not only that, nearly 50 percent of women would have sex with the one who got away if there were no consequences — and over 65 percent of men would do the same. But this might not just be in theory — 43 percent of people are still in touch with the one that got away, which was surprisingly high.
There's a reason that the one who got away can have such a hold on us — and it's in part to do with the way that our brain processes regret. "Regret tends to persist when it's about an area of life where we still have opportunities to meet our goals," Amy Summerville, Ph.D., associate professor in the Department of Psychology at Miami University and director of Miami's Regret Lab, tells Bustle. "So, one reason that romantic regrets tend to loom large is that we know that we'll eventually have another romantic relationship, and so that regret is something that will be useful to us. Five years after college, it's much more useful to remember why things didn't work out with your college sweetheart than what went wrong on your chem midterm."
If we long so much for the one who got away, why did we break up with them in the first place? Here are the top reasons people broke up with the one who got away, according to Superdrug's findings.