These Are The 5 Most Common Ways Cheaters Get Caught By Their Partners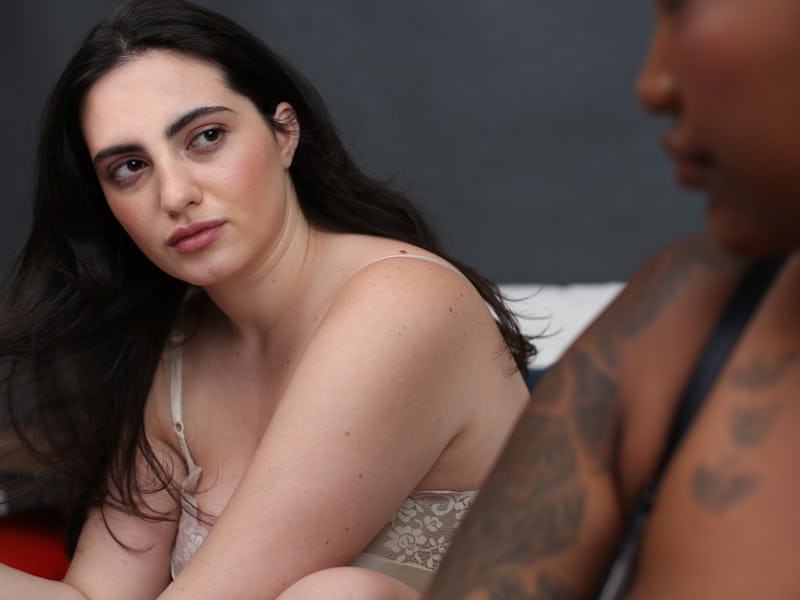 Ashley Batz/Bustle
How do cheaters get caught? It's a tough subject to think about, especially if you're in a relationship. You want to be aware of the signs of cheating — but you also don't want to overthink everything and drive yourself to snoop. But a new survey of 1,000 people on IllicitEncounters.com, a dating site for extra marital affairs, found out a lot about cheating and getting caught.
The survey found out that most people get caught cheating during their third affair and it takes an average of four years for adultery to be exposed — most commonly through text messages. Only 11 percent were caught during their first affair, and 12 percent were caught during their second, which is really mind-boggling, especially when you imagine that most people who were caught would swear it "never happened before". In reality, 86 percent of people who cheat when they're married also cheated before they ever tied the knot.
"It is hard to hide a double life," a representative for IllicitEncounters.com tells Bustle. "[It's the] reason why stray phone messages and emails are the ways most cheaters are caught out is because that is the way we communicate these days. The days of love letters are long over!"
But cheating doesn't necessarily spell out the end of a relationship. The survey found that getting caught only leads to the end of a relationship in 15 percent of cases, so 85 percent of couples work through a partner being unfaithful. Finally, 63 percent of adulterers have been caught at some point — so if you're fooling around, chances are good that it's going to come out, one way or another.
So how are people most commonly getting caught having an affair? Here's what the survey found.