These Are The Most Popular Sex Toys On The Market — & They're All On Amazon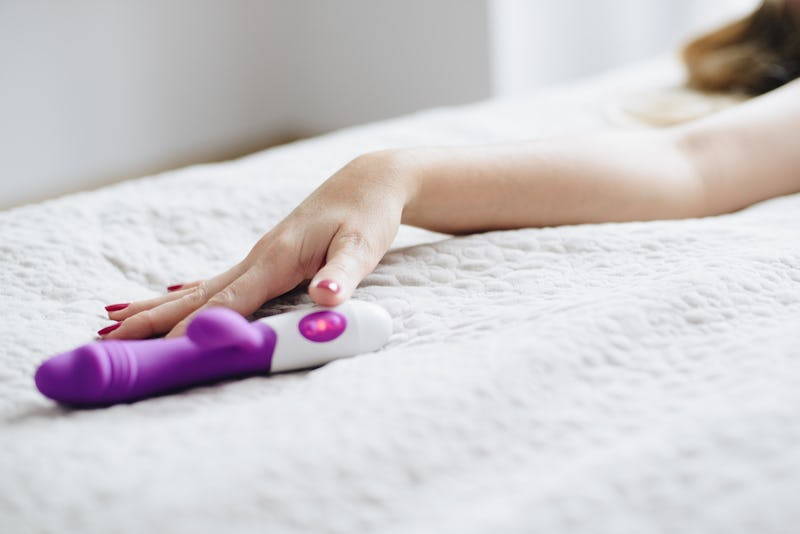 Shutterstock
It's not exactly easy to rank the most popular sex toys. Just because something's selling out, that doesn't necessarily mean people are enjoying it — and similarly, some of the best sex toys have yet to gone mainstream. Another problem with ranking sex toys is that everyone is into different things; popularity doesn't really mean much if a toy fails to get you off.
That said, there are certain markers that point to a toy being a known crowd-pleaser. So I asked Chad Braverman, COO of Doc Johnson, about which toys he's seen gain traction amongst his customers. "Couples' products have proven to be very popular," Braverman says, pointing especially to products with "unique features that stimulate both partners during sex." A vibrating cock ring is a great example of of this kind of toy, because it stimulates both the partner wearing it and the partner they're penetrating, if the latter has a clitoris.
The classics continue to remain popular, too, according to Braverman. "The Original Pocket Rocket has been a consistent best-seller since its release in 1993," he says. That's why the company released an updated version of this classic, which has also seen an uptick in sales. Silicone vibrators and strokers are among some of the most consistent best-sellers as well.
While your opinion is the only one that matters when shopping for a sex toy, it's not a bad idea to look around and see what everyone else is buying, right? Ahead, find five of the most popular sex toys right now — and better yet, they can all be bought on Amazon.