If Your Pup Is Always Finding New Ways To Escape, These Are The Safest Dog Leashes You Can Buy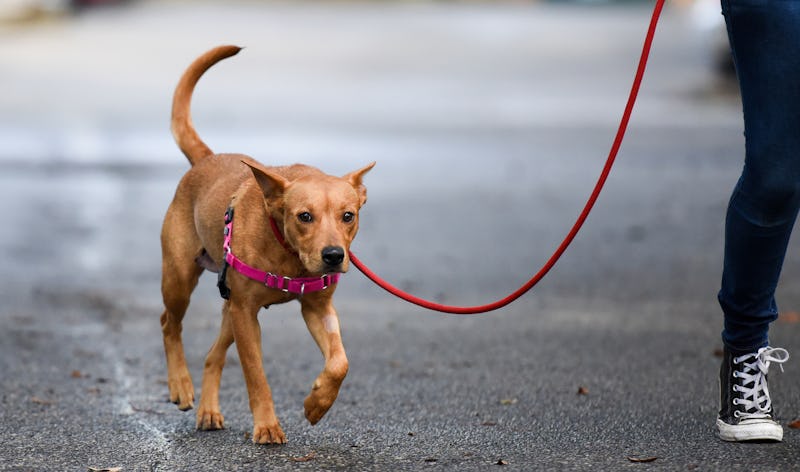 fotolia/Tanya
Determining how safe your dog leash is will come down to several factors: material, clasping mechanism, shock absorption, and visibility. If you're looking for the safest dog leash you possibly can, you'll want to evaluate your options based on how they stack up on these four traits.
This may go without saying, but the leash material needs to be strong and durable so you won't worry about a flimsy cord snapping or your dog being able to chew right through the middle. The clasping mechanism should be built with tough metal that will hold your pup securely and not come undone at the first sign of tugging. It also helps if it's rust-proof so if you're surprised by a sudden downpour, it won't start to erode. And, if the leash has any braking features, particularly with the retractable style, they should be solid and secure too.
In terms of shock absorption, it's important that your dog leash has a bit of give so your pup doesn't choke themselves when they start pulling, and so you won't feel like your arm is being yanked out of its socket. Lastly, it's helpful to have some sort of reflective striping or material to keep your pooch visible, especially if you tend to take evening walks together.
To help you out, I've compiled a list of the safest dog leashes for keeping your dog safe and secure, in varying styles, materials, and sizes.