Finally Master Calligraphy And Hand-Lettering With One Of These Easy-To-Use Brush Pens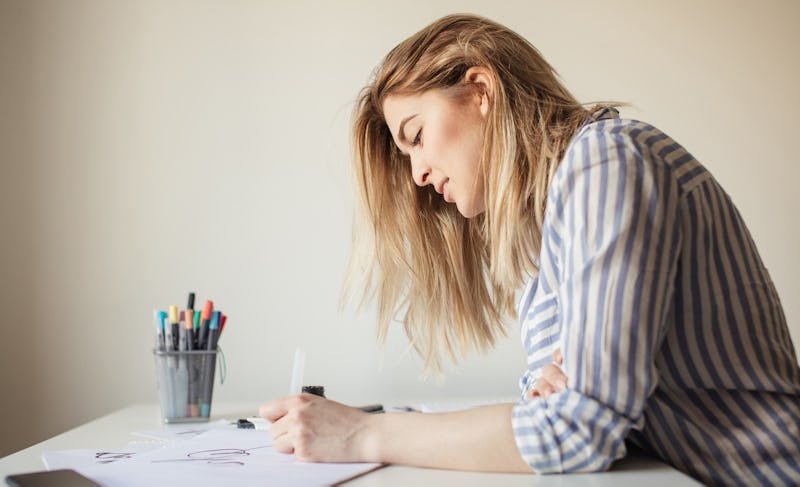 alfa27/Fotolia
When it comes to beautiful lettering, all you need is a tutorial or two, a few hours to practice, and a great pen. But which pen you get can determine how easy it will be to create those flowing letters you want. That's where the best calligraphy brush pens come in.
When choosing which one to buy, there are four main things to consider.
Tip size: Larger or smaller will impact how big your letters are.
Nib elasticity: How firm or soft a nib is somewhat a personal preference and dependent on your writing style but in general, firmer nibs tend to be easier to control and learn how to use. However, softer nibs create more dramatic lettering.
Color: How many colors do you need?
Type of nib: Felt tip or true brush. It's often recommended that beginners stick with felt tip brushes rather than a true brush with synthetic or real hair because felt tip brushes are much easier to control.
Other things that come into play include if it's likely to bleed through your notebook paper, if you need water-resistant ink to withstand coffee drips, and how much you want to spend.
Ultimately, how you'll be using your calligraphy brush pen will be the determining factor in which is best for you. Below, a roundup of the best choices for bullet journaling, creating decorative cards and signs, or just bringing back the art of the handwritten letter.