These Clothes Drying Racks Will Make Hand Washing Your Laundry A Breeze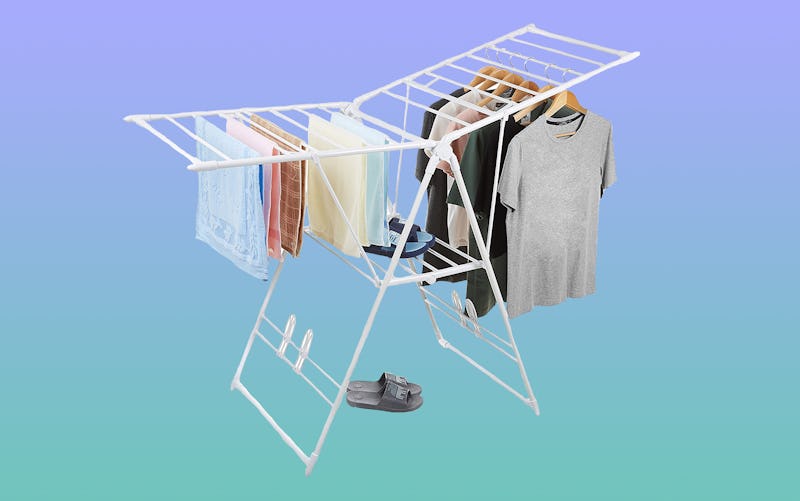 Amazon/Bustle
While I'm a throw-it-in-the-dryer kind of girl, there are some wardrobe pieces that require a little extra TLC. Luckily, the best clothes drying racks make caring for your delicates and those difficult hand-wash-only items super simple.
But before you search the internet for a drying rack, it's important to take a look at which pieces need to be air-dried and how often you wear them (this will factor into which clothes drying rack is best for you). For example, if you're rocking your favorite blouses to work every day, you may want to invest in a standing with snag-proof dowels, or a rack with multiple tiers and hangers that can hold multiple outfits. But if your lifestyle and location allows for you to let things dry outdoors, be sure to check out an outdoor drying rack that can take on heavier laundry loads without wobbling.
It's also important to take a good look at your home. While it's totally functional, that gullwing drying rack may not seem like such a good idea when it's taking over your whole laundry space. And while a wall-mount rack can save you some space, are you cool with putting a permanent hole in the drywall? All things to consider.
Here's a list of the best clothes drying racks on the market to help you find the perfect fit for your laundry and living space.