These Covered Litter Boxes Give Your Cat Privacy — & Keep Litter Messes At Bay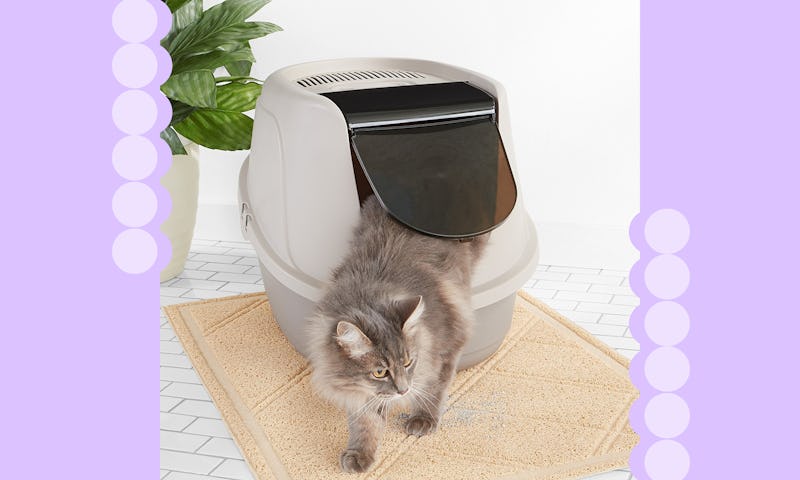 Bustle/Amazon
No matter how much you love your cat, there's one element to living with felines that virtually all pet parents can agree really stinks, and that's cleaning a litter box. Luckily, the best covered cat litter boxes manage to keep it from becoming the only business people think of when they step foot in your home.
While cats generally tend to be pretty tidy and self-sufficient, litter boxes can get real messy real fast if you're not careful. With covered litter boxes, you can trap in some of the smell inside and keep unsightly used litter out of plain sight. Beyond basic options, top-entry boxes are becoming hugely popular with pet parents who love the added privacy they offer. Some litter boxes are even self-cleaning which can be way more convenient if cleaning up after others isn't your favorite activity (is it anyone's?). Further, there are litter boxes that come in decorative designs to help them blend into the aesthetic of your room, so no house guest ever has to know it's there.
Ready to start thinking inside the box? Consider this list as your go-to guide for everything you need to know about the best covered cat litter boxes. No matter what kind of budget or space you have to work with, the options featured here can help make living with poop-scoop duty way more manageable.