The 6 Best Diffusers For Curly Hair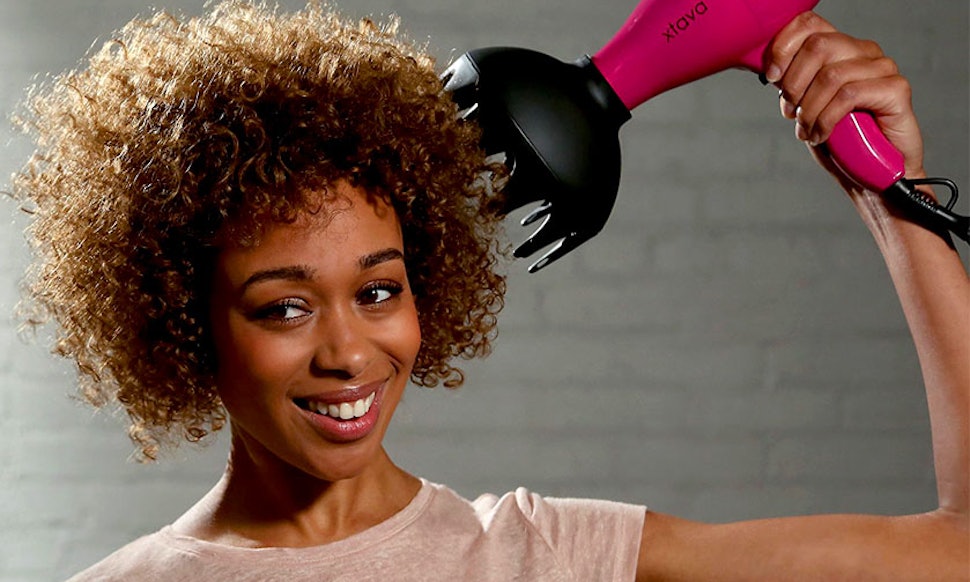 There's nothing better than a good curly hair day, but it isn't always effortless. It's a multi-step process that includes microfiber towels, curl creams, and if there's a blowdryer involved, the direct heat can sometimes ruin the curl. That's why I'm always searching for the best diffusers for curly hair. A diffuser is a lifesaver for me when I don't have time for my hair to air-dry, but I also want my curls to look voluminous and defined.
A great diffuser can turn any blowdryer into one that's worthy of a salon. Pack it into a suitcase to level up those hotel dryers, or save money on an expensive new blowdryer by getting these more affordable diffuser options. They really make a difference for people who have curly hair!
Now, you don't want to just buy any diffuser. The ones that traditionally come included with a hairdryer are way more suited for straight hair. There's better options out there that specifically dry curly hair without losing any of the curl, and you'll want to make sure it'll fit the hairdryer you already have. But once you know what you want, there's great options for diffusers that will enhance your curly look.