These Earbuds Won't Fall Out As You Run — & They Can Handle Sweat, Too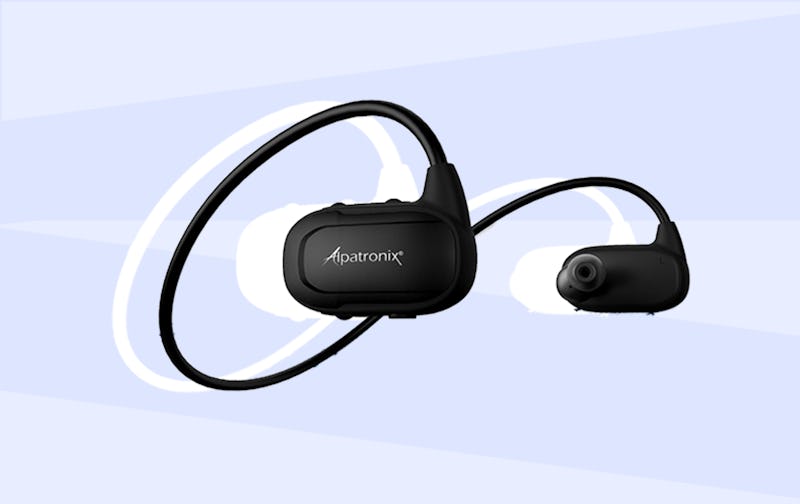 Bustle/Amazon
Imagine it: it's the perfect running weather — warm, overcast, and slightly breezy. You've got just the right gear to keep you cool and dry, and the best earbuds for running to hook into your ears and jam out.
You're ready to crush it, except those earbuds that are supposed to be awesome keep falling out just when you hit your stride. There's nothing more annoying than earbuds that drop the sound right when you're in the zone, or cords than rub against your neck or get tangled at your chin. Even worse: when the silicone inserts don't fit quite right and they kill your ears the whole run.
The truth is, there's a big difference between a great pair of earbuds and the ones that work best for runners. For starters, the best earbuds for running feature comfort inserts, greater battery life so you can wear them on your longest run, and a variety of high-tech applications that can help you track your route, run time, and overall workout. Not to mention they have top of the line cords and wire placements that won't get tangled in your hair or fall in your face.
Luckily, while some earbuds for running can get pricy, there are some great budget options out there, too. Here's a round-up of the best earbuds for runners, ranging from the most basic to super trackers. Whichever way you go, you're sure to dominate your pace completely distraction-free.