From Uno to SET, These Family-Friendly Card Games Are Perfect For Your Next Game Night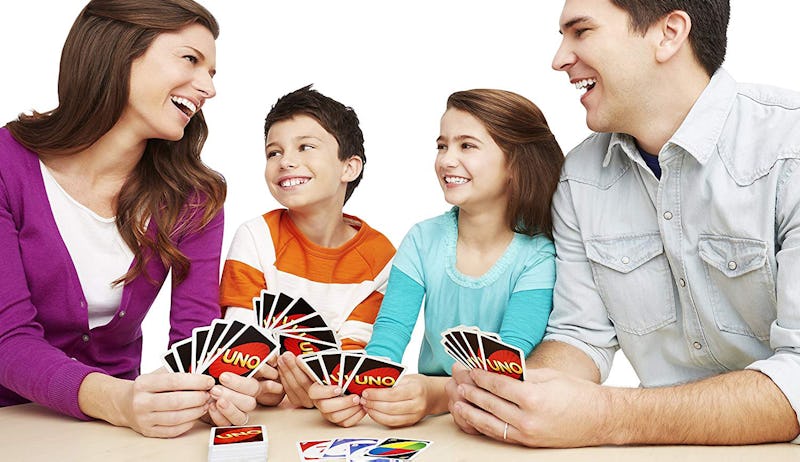 Amazon
If you want to liven up a night at home or a vacation with your family, busting out a card game is a surefire way to get everyone laughing, talking, and off their phones. The best family card games are generally very simple to learn and don't have many tiny pieces or fake money to keep track of while you play. They're also fast-paced to suit the attention span of even the most hard-to-please children and often can be played in as little as half an hour. And, if you're traveling, you'll find that card games don't take up much room in your luggage, allowing you to bring two or three with you in less space than a single board game.
Family-friendly doesn't have to mean boring for adults, either. From classic games you might have played when you were younger to brand-new ones that both adults and kids can learn to play together, today's card games offer fun for all ages without the need to veer into NSFW territory.
So, whether you're in the mood for a visual perception, strategy, or a phrase-matching competition, here are the best family card games to add something new into your game night rotation. You'll never need to play Go Fish again.