The 6 Best Hair Dryers For Dry, Damaged Hair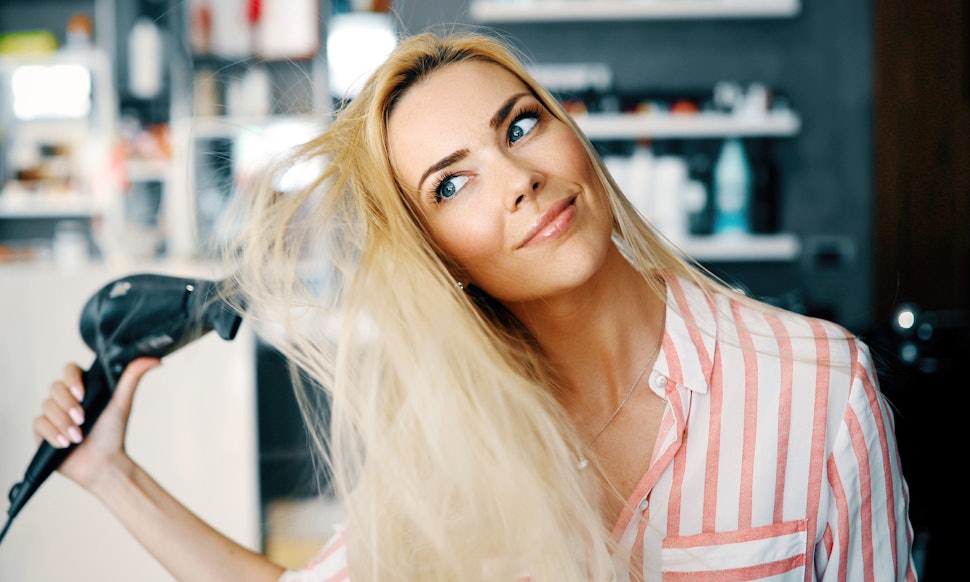 nd3000 / fotolia
When you have dry or damaged hair, staying away from heat styling is easier said than done. And if you have one of the best hair dryers for dry, damaged hair, you can apply the heat with less guilt. Hair dryers have come a long way and there are specific technologies and materials that make it possible to dry your hair with less damage. And if you've got dry, damaged hair, the material and functions of your hair dryer are going to play a vital role in preventing extensive damage.
Ceramic dryers are often thought of as the safest for hair, but purchasing a dryer with tourmaline technology can be even safer because it helps prevent damage by targeting water droplets as opposed to just applying hot air. And since dry, damaged hair is fragile, using a hair dryer that's between 1300 and 1875 watts makes a huge difference.
Be sure to take advantage of new ionic technology: these negative ions neutralize the positive ions present in our hair that cause dryness and damage by dissolving water into the hair and trapping in moisture. Hair dryers with multiple speeds and heat settings are another must-have. Using one with a cool shot function can protect the hair from overheating, and complete styles by adding shine. It's also a good idea to utilize the attachments that often come with blowdryers, because they can help circulate and evenly distribute heat.
Obviously, there is no such thing as a hair dryer that won't damage your hair, but these six dryers will help keep damage to a minimum.