Calling All Cooks, These Sharp AF Japanese Kitchen Knives Can Cut Through Any Food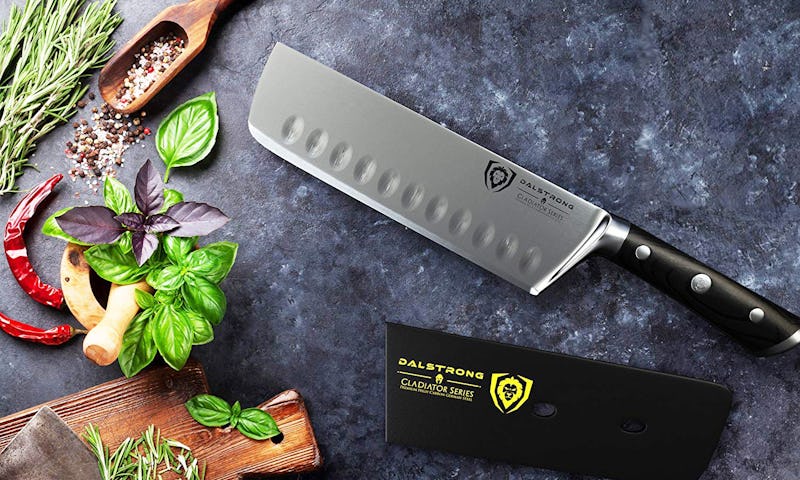 Amazon
Not only are the best Japanese kitchen knives made from ultra tough steel, but they're sharp enough to slice and dice just about anything, saving you major time and frustration in the kitchen. When shopping around, the material of the knife will be the first thing you'll want to keep an eye out for.
Traditional Japanese knives are constructed with high-carbon steel, making them tough enough to take on any kitchen task. Some of the most efficient blades are made with a type of high-quality Japanese steel called VG-10. You'll definitely want to check to make sure whichever knife you choose is made from this signature carbon steel to get the best quality blade possible.
If you tend to do a ton of food prep or cook multiple meals per day, consider investing in a knife that will stay sharp and last for the long haul (or one with a lifetime warranty). You may also want to consider specific knives for the kitchen tasks you do most — like slicing meat or chopping veggies. (FYI for knife novices: Meat knives will be thinner, more flexible, and have a pointier tip than the flatter vegetable knives.)
To help you out with your search, here's a roundup of some of the best Japanese kitchen knives on the market.
This article was originally published on