You Won't Need A Desk If You Have These Brilliant Laptop Carts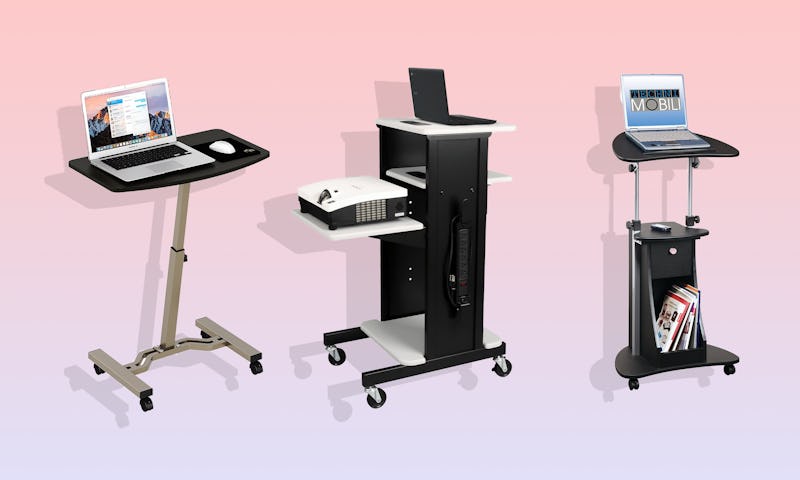 Bustle/Amazon
A day spent sitting at your computer can leave your shoulders feeling tight, your neck in pain, and your legs cramped. You walk away feeling tense from head to toe. Luckily, one of the best laptop carts can help solve all of your sedentary woes.
Even better, after plenty of research into what's out there, I've found carts with tons of amazing extra features that will make you glad you have one in your life. Fully-adjustable height; tilting tables; extra storage compartments; and built-in power strips. That's just to name a few.
Not to mention, many of the best laptop carts are built on solid, sturdy wheels that allow you to move your laptop safely with you as you walk around your office or home. Suddenly you can easily transport your entire workspace from office to office or room to room without having to shuffle papers, fold up your laptop, and lug the whole thing with you as you go.
Whether you're ready for an investment laptop cart that comes with an automatic height adjuster and a comfy leg rest, or an affordable option with a lightweight frame and all the space you need for a computer and mouse, I've rounded up the best laptop carts on the market for you to peruse. So, sit back and relax. Keep scrolling to find the right laptop cart for you.