This Is The Most Supportive Type Of Strapless Bra — Plus 6 Great Options On Amazon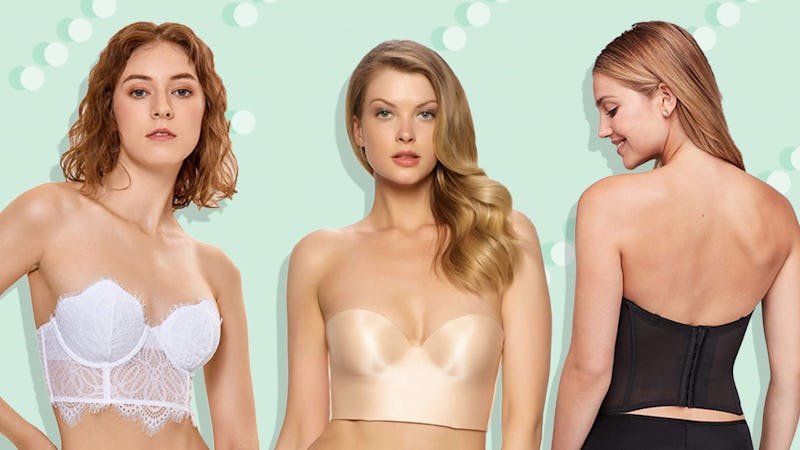 Amazon/Bustle
If you've ever spent time tugging or pulling up a strapless bra that's slipping, then you know they can be a true pain. In contrast to these traditional strapless options, a great longline bra can give you more support and stability, so you spend less time adjusting your bra and more time enjoying your strapless look. That's why owning one of the best longline strapless bras is truly a wardrobe revelation.
Some background: Because longline bras have an extremely wide waistband, they give you more leverage without digging into your skin so it can hold you up all day long. But there are a lot of options out there, and not every longline bra is worth your money. So, what should you look for in a longline bra?
Keep your style preferences in mind, first and foremost. If you can't stand underwire strapless bras, you'll want to be on the lookout for a longline option that features wireless cups. Or if you'd rather not add another standard beige bra to your wardrobe, there are plenty of lacy longline bras that are both fun and functional.
When it comes down to it, deciding which longline strapless bras actually live up to the hype can be tough. But I've done some of the legwork for you and can say the six bras below are some of the best longline strapless bras you can buy.