These Natural Facial Cleansers Do A Great Job Without The Hard-To-Read Ingredients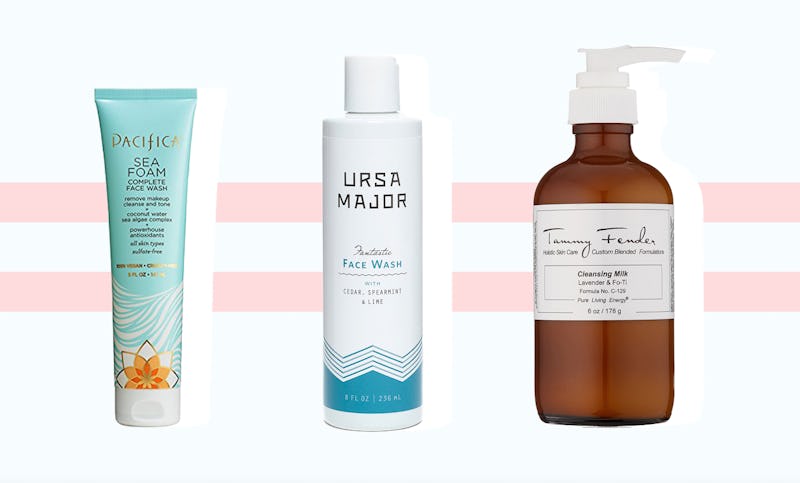 Bustle/Amazon
There's a common misconception that natural cleansers are reserved only for those with reactive skin — and it makes sense why. The best natural face cleansers are typically made without the things that trigger sensitive skin types, like preservatives and fragrances. These cleansers have a reputation for being more stripped down, and not so chock-full of the active ingredients that those with oily, dry, or acne-prone skin tend to reach for.
Well, allow me to dispel those ideas. Natural face cleansers can be beneficial for every skin type out there. The thing to remember? Just because an ingredient is natural doesn't mean its less effective. For example, spearmint can be an amazing skin brightener, while tea tree is great for treating zits. And while there may be nothing wrong with chemically-derived skin care ingredients, it's never a bad idea to test drive something a little more natural. You may find that your skin reacts better to these ingredients in the long run.
So if you're ready to switch up your cleanser, you're in the right place. Ahead, I round up the best natural face cleansers for just about every skin type out there. Hey — going au natural can be good.