Upgrade Your Living Space With These Cozy Blankets That Seriously Won't Shed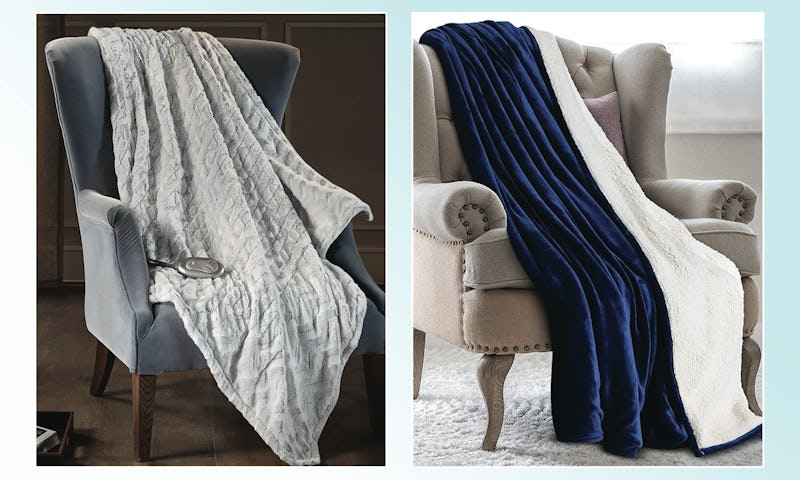 Amazon
If you're tired of cleaning up fuzz and lint every time you cuddle up with your blanket or throw, look no further than the best non-shedding blankets. These blankets are simply higher quality than their competitors, with a tighter construction that means they're less likely to lose fibers.
It falls on me to inform you that every fabric sheds over time, regardless of whether it's natural or synthetic. But if you want a blanket that sheds less than most, the best piece of advice I can offer is that you should try not to skimp when it comes to cost. This is one of those times when it's truly worth shelling out a little more cash to ensure that you're getting a good quality, durable product. If a blanket is a really good deal (think: $20 or less for a bedding-sized blanket), it's more likely to be made from lower quality fabric with a loose textile construction — and therefore more likely to shed. When the textile is loosely constructed, the fibers are more likely to get damaged and break off, leading to shedding. In addition to looking for blankets with a higher price point, opt for ones with glowing user reviews, as well as manufacturer money-back guarantees or warranties that ensure you won't get stuck with a blanket you don't love.
With all this in mind, these six blankets will keep unsightly, inconvenient shedding to a minimum, helping you keep your home (and yourself) fuzz-free.
We only recommend products we love and that we think you will, too. We may receive a portion of sales from products purchased from this article, which was written by our Commerce team.