These Comfy Desk Chairs Cost Less Than $300 — & They're The Office Upgrade You Deserve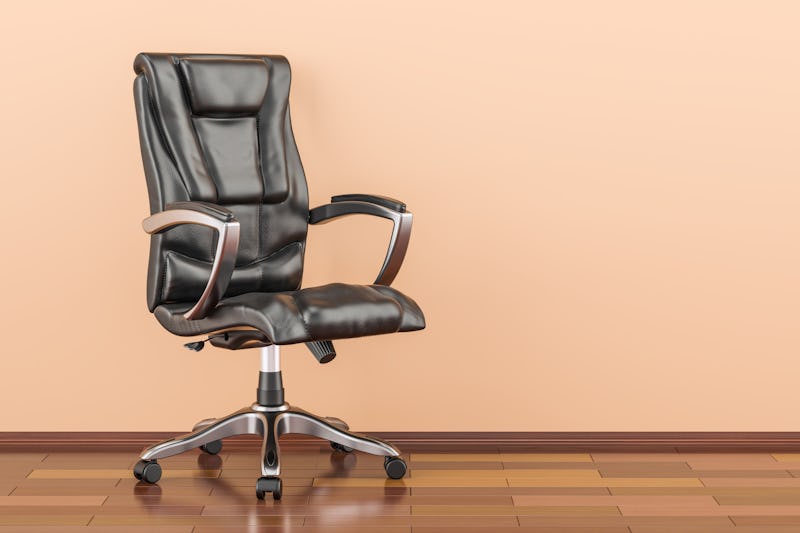 fotolia/alexlmx
When it comes to hours at your desk, a comfortable chair can make or break your work day. And while there are tons of options out there, it can be tough to find the perfect chair without overspending. Luckily, the best office chairs under $300 hit all the marks of a great seat without breaking the bank.
When shopping for a budget-friendly chair, the first thing to look for is overall construction and reliability. You'll want to make sure whichever one you choose has a sturdy frame made of wood, metal, or high-quality plastic so it'll last at least five years. You'll also want to double check the reviews to make sure the smaller parts of the chair — like the armrests and wheels — are durable and won't crack under pressure.
Regardless of cost, the best office chairs include adjustable neck supports, height, and tilt settings. A mesh desk chair is the best choice if your office runs warm, but if you're looking for a seat you can really sink into, a plush fabric or silky leather could be just the ticket.
Here's a roundup of some of the best office chairs under $300 that takes in account comfort, style, and durability.