These Powerful Chargers Can (And Should) Go With You Everywhere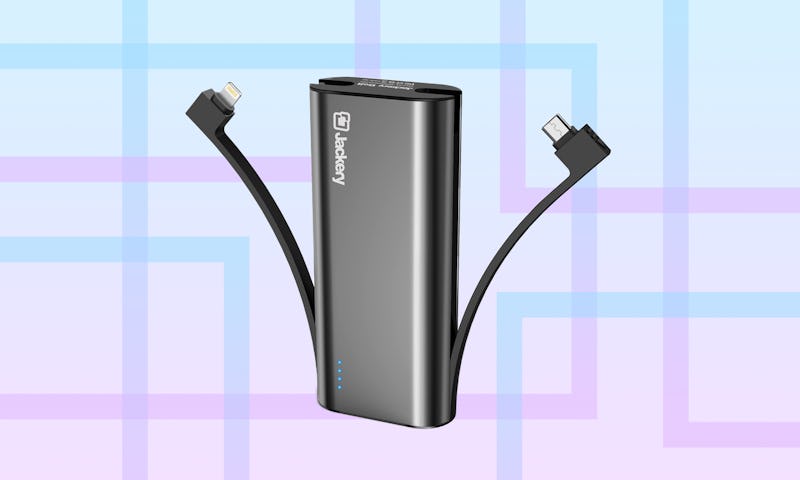 Bustle/Amazon
If you don't have a degree in small electronics, reading a list of specs on a portable charger can be like trying to read ancient Runes. Between the tech jargon and the marketing B.S. it can be hard to tell which is really the best portable power bank. But in reality, there are only a few key factors to take into consideration: size, battery life, and compatibility. If you're looking to travel light, a mini portable charger might be all you need. But, to charge multiple devices at once (and to charge them more than one time over), you'll need a slightly larger charger that you can still carry with you.
When it comes to battery life, most power banks measure their battery in milliampere hours, or mAh. While some manufacturers will fudge how many charges a power bank can hold, there's an easy way to figure out how many times a power bank can charge your device: Simply divide the number of milliampere hours a power bank holds by the number of milliampere hours your phone or device has. (For reference, an iPhone 8 has around 1,800 mAh.) That should tell you roughly how many times it could charge your device.
From there, your decision will come down to more practical elements: how much space you have to carry it; whether you want it to be waterproof; and any other functionality you might desire. But, to save you time, here's a list of the best portable power banks to choose from, so that no matter where you go, you can stay connected.