Upgrade Your Evening Beauty Routine With 6 Of The Best-Rated Night Creams On The Market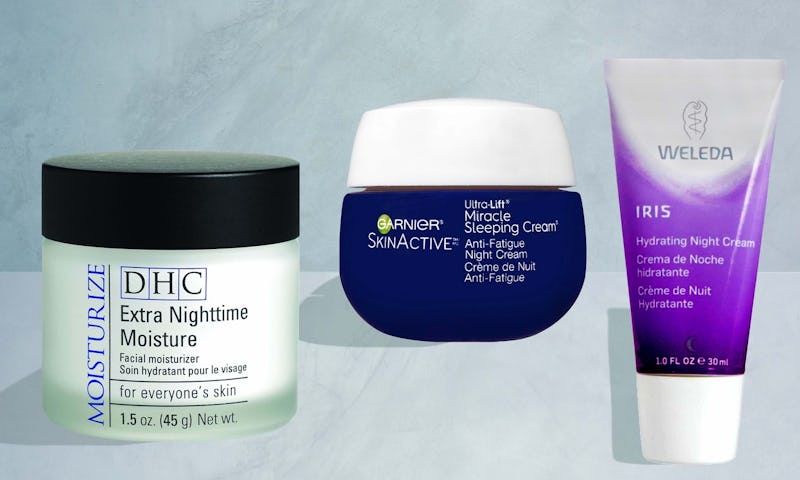 Amazon/Bustle
Think that there's no difference between night cream and regular ol' moisturizers? Think again. Night creams are specially formulated to help rejuvenate your skin while you snooze. During the night, your skin actually goes into reboot mode, where it regenerates and repairs itself. In order to help it do its best work, you need a good moisturizer. But how to tell which ones are the very best? I went ahead and scoured the Internet to cross-compare hundreds of the best-rated night creams available online, so you can trust that thousands of beauty editors, Redditors, and real-life reviewers stand behind the seven picks in this roundup.
For my research, I started by scouring best-of lists from beauty publications like Into The Gloss and Allure. Then, I looked on Reddit, Influenster, and other social media sites to see what products consumers loved, too. I then cross-referenced these on Amazon and checked the customer reviews there (as you know, Amazon reviewers can be harsh). If a product had over 100 reviews, and the average of those reviews was four stars or above, it was included. If not, it was left off the list.
So without further ado, find seven of the highest-rated night creams on the market, below.