These $18 Pillows Have A Cult-Following On Amazon (Plus 5 Other Pillows Reviewers Love)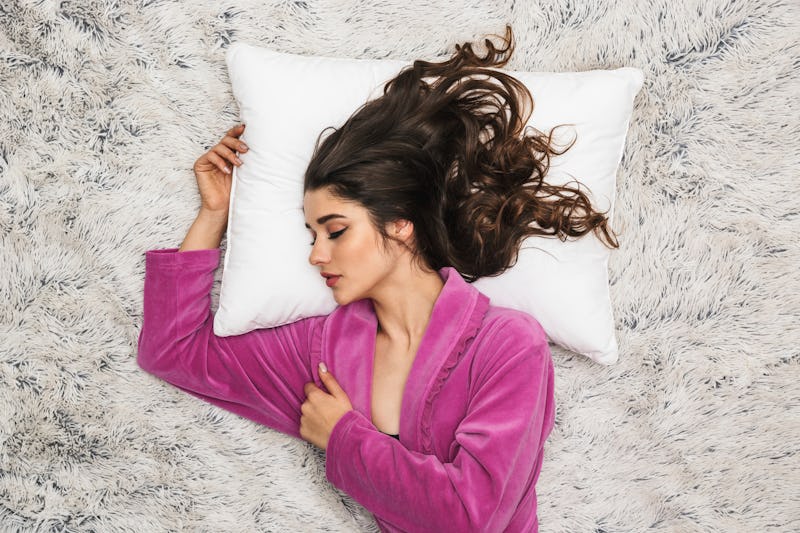 fotolia/Drobot Dean
If you want a comfortable night's rest, don't underestimate the importance of a great pillow. Pillows play a pivotal role in supporting your head and neck as you sleep. And when looking through the best-rated pillows out there, you'll find thousands of options that have been tested and vetted by reviewers far and wide.
To frame your search, consider the type of pillow you want. Hypoallergenic down-alternative pillows work well for a wide range of people, since they offer good support and their fibers are easy to keep clean. But, when it comes to the most comfortable pillows, goose down feather pillows are unrivaled and are literally feather-soft. However, if you have any specific issues to contend with, like neck pain or sleeping hot, you may want to find a memory foam pillow or one with a bamboo cover that can help with those problems.
But don't get overwhelmed by the search. I've sifted through thousands of options to find the softest and very best pillows on Amazon. Whether you prefer a down-alternative, cooling gel, orthopedic memory foam, or a feather pillow, I've rounded up the best-rated pillows for every category. Keep scrolling, a fantastic night's sleep is just one click away.