6 Fashion Resale Sites That Let You Shop Til You Drop Responsibly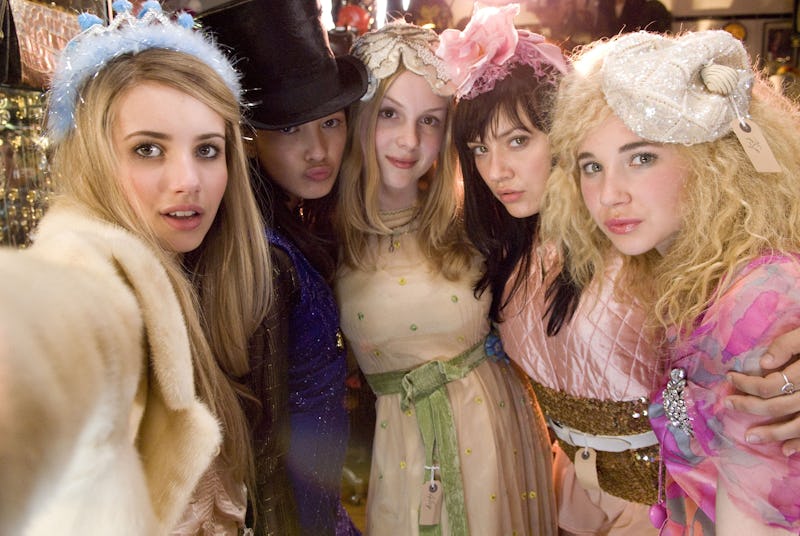 Universal/Working Title/Kobal/Shutterstock
As we become more environmentally conscious and money savvy, especially during the current coronavirus climate, more of us are looking to second-hand fashion. Yes, at the moment, we're just dressing for ourselves, but that's as good a reason as any to enjoy sustainable style. From apps to concierge services, here's our guide to the best sites to buy and sell second-hand fashion.
The fashion resale market is currently growing 21 times faster than retail and Gen Z is adopting second-hand faster than any other age group. The benefits? Buying second-hand not only allows us to reduce carbon, water and waste emissions by 73% versus fast fashion, but it also opens up a whole new world of items that might otherwise be out of our price range.
"There have been fundamental shifts in consumption habits; particularly among Millennials and Gen Z," says James Harford-Tyrer, founder & CEO of Cudoni. "We are seeing the constant evolution of attitudes towards sustainable living, in a society that is becoming more financially savvy."
While the retail industry, like many others, has taken a financial hit due to the coronavirus pandemic – down by a record 8.7% in March – this has brought online resale sites into the spotlight. From those hosting the resale of lockdown closet clear-outs, to platforms that feature luxury fashion with a value that holds despite economic crisis, there's a full spectrum of second-hand sites.
"We're seeing significant growth in both those buying and selling second-hand," adds Harford-Tyrer. "Most interestingly, there's a clear cyclical pattern, where sellers who were not previously buyers, and vice versa, are engaging with the market as both."
Whether you're new to the second-hand market, or a seasoned pre-owned veteran, here are six of the best fashion resale sites.